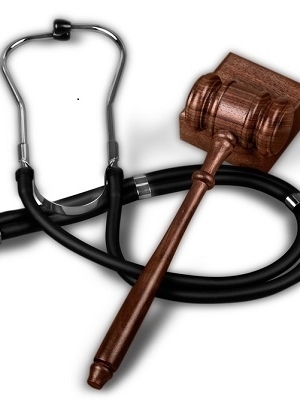 A DuPage County woman is suing a hospital and two doctors, alleging malpractice related to bowel surgery.
Cynthia A. Kuhlmann filed a lawsuit Oct. 9 in Cook County Circuit Court against Northwestern Memorial Healthcare, Central DuPage Hospital Association doing business as Northwestern Medicine Central DuPage Hospital, DuPage Medical Group, Dr. Ciaran T. Bradley and Dr. Van L. Vallina.
According to the suit, Kuhlmann suffered a bowel injury during the Oct. 11, 2013 surgery Bradley performed on her at Central DuPage Hospital in Winfield. The complaint says Bradley and Vallina failed to detect the injury and remove surgical mesh, respectively, resulting in the plaintiff's development of a septic infection, pain, medical bills and permanent injury.
Kuhlman seeks more than $50,000 in damages, plus litigation costs. She is represented by attorney Jerome A. Vinkler of Vinkler McArdle Frost in Burr Ridge.
Cook County Circuit Court case number 2015-L-010321.