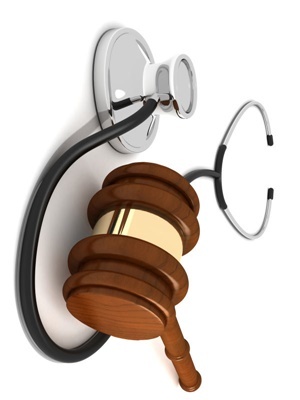 The adoptive parents of 15-year-old girl born with Down syndrome are suing her caregivers, alleging negligence and wrongful death.
Michelle and LaShawn Bennett, special co-administrators of the estate of Diamond Stevens, filed a lawsuit Oct. 26 in Cook County Circuit Court against Advantage Nursing Services, in Oak Forest, and its employee, Laverne Houston.
According to the complaint, Stevens required a tracheotomy to breathe and needed assistance with oral hygiene, bathing, grooming, dressing and other daily living activities. Through an arrangement with Advantage Nursing, Houston provided in-home care for Diamond, including meals, dress and grooming between June 2014 and mid-July 2015, the lawsuit states.
The suit says Houston left Diamond unattended for a period of time July 15, allowing her breathing tube to become dislodged. Diamond died from oxygen deprivation that same day.
The Bennetts seek a jury trial and damages of more than $50,000, plus litigation costs. They are represented by attorney David A. Kadzai of Kadzai Law Group in Chicago.
Cook County Circuit Court case number 2015-L-010825.