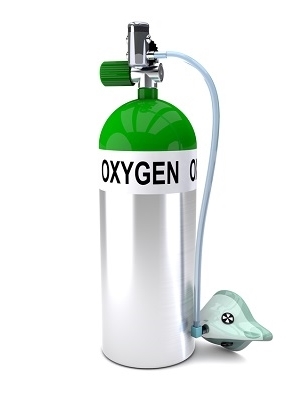 CHICAGO – A Brookfield man is suing his landlord and a medical device company, alleging a lack of circuit breakers and failure to replace aging wiring caused his malfunctioning oxygen tanks to catch fire and explode, resulting in permanent injuries.
James Proctor filed a lawsuit Dec. 15 in Cook County Circuit Court against Betty L. Mathias, Responics Inc. and Home Medical Express Inc., alleging negligence and product liability.
According to the complaint, Proctor had rented a house from Mathias, at 4325 Blanchard Ave., Brookfield, from approximately 2008 until the explosion and fire in 2013. After his diagnosis with sleep apnea in 2012, the suit says Proctor began using CPAP units with oxygen tanks to facilitate his breathing.
At 4:30 a.m. on Dec. 16, 2013, the lawsuit states, a fire started beneath the plaintiff's bed, caused by defective, overheating oxygen tanks supplied by Responics and Home Medical Express. The plaintiff also alleges Mathais failed to update the home's wiring or install circuit breakers, allowing the fire to spread.
Proctor seeks damages of more than $50,000 to compensate for temporary and permanent injuries he sustained in the fire. He is represented by attorney Ronald S. Fishman of Fishman and Fishman Ltd. in Chicago.
Cook County Circuit Court Case number 2015-L-012635