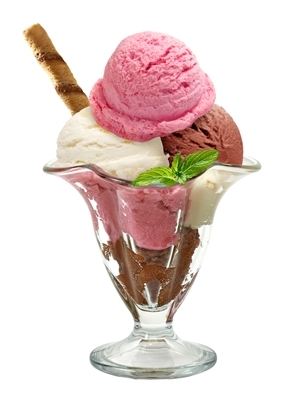 CHICAGO – A traveler from Paris is suing United Airlines, alleging he was served an ice cream sundae containing shards of glass while aboard a flight from Chicago to Los Angeles.
Josselin Guichard filed a lawsuit Dec. 28 in Cook County Circuit Court against United Airlines Inc. and United Continental Holdings Inc., also known as UAL Corp., alleging negligence and premises liability.
According to the complaint, on Jan. 11, 2014, Guichard was aboard Flight UA 1091 bound for Los Angeles when he ordered an ice cream sundae. The dessert arrived in a glass bowl and appeared normal, the suit says, but once Guichard tasted the sundae, he immediately tasted blood in his mouth from shards of glass.
The plaintiff alleges crewmembers provided no assistance during the ordeal.
Guichard seeks a jury trial and damages of more than $50,000, plus litigation costs. He is represented by attorneys Joseph A. Power Jr. and Kathryn Conway of Power Rogers & Smith PC in Chicago, and Alisa Brodkowitz of Brodkowitz Law in Seattle.
Cook County Circuit Court Case number 2015-L012984