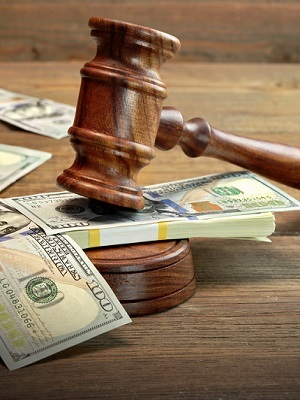 A lawsuit has been dismissed against a Schaumburg doctor, who specializes in the so-called "Smart Sinus" procedure, who a DuPage County couple had alleged misled them and potentially other patients into believing he would perform the medical procedure, only to switch them with no warning or consent to another doctor who was outside their insurance network, costing them money.
On May 13, a Cook County judge issued an order dismissing the case, after plaintiffs Mark and Holly Sherman, and physician Mir Joffrey and his medical practice, which according to court documents does business as Smart Sinus and Allergy, Lift Specialty and Lift Laser & Body on Woodfield Road in Schaumburg, purportedly reached an agreement to end the case.
The Shermans were represented by attorneys from the firm of Edelman, Combs, Latturner & Goodwin LLC, of Chicago.
According to the complaint, Holly Sherman sought out Joffrey to perform the "Smart Sinus" surgery on her sinuses in July.
Advertising for Joffrey's medical practice described the Smart Sinus procedure as "a minimally invasive treatment for patients suffering from chronic sinusitis who have failed maximal medical therapy, including antibiotics and oral steroids." According to the marketing materials, the procedure "utilizes a balloon technology ... to gently dilate and open up clogged sinuses that result in the miserable symptoms of chronic sinusitis."
The procedure is typically performed on an outpatient basis in the doctor's office.
According to the Shermans' complaint, they chose Joffrey to perform the procedure, in large part, because Joffrey was an "'in network' provider for which plaintiffs could obtain full benefits." The complaint said that in-network status was confirmed by both their insurer, Golden Rule/United Healthcare, and by Joffrey's office staff.
They said they were also informed by Joffrey's staff that "Joffrey would perform the procedure … and that the charges from the procedure would be covered as 'in network' services."
However, about a month after undergoing the procedure at Joffrey's office, the Shermans said their insurer informed them Joffrey's office had submitted a claim indicating the service had been performed by another doctor, identified in court documents as Kaerzyna Iwanieki. The insurer said this other doctor "was not an 'in network' provider, and that there would be a substantial financial penalty for using an out of network provider."