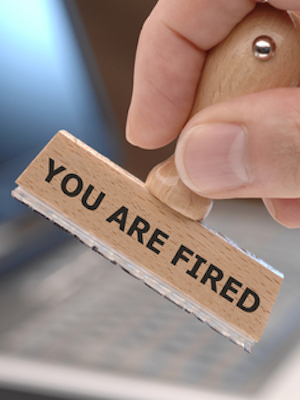 CHICAGO — Employers now have a clearer path to thwart former workers' unemployment applications thanks to changes to the Illinois Unemployment Act that took effect last month, followed by the outcome of a recent Illinois Supreme Court decision.
Julie Badel, an attorney with Epstein, Becker & Green, noted recently the two legal outcomes will make it much easier for employers statewide to fight claims for jobless benefits.
The amendments to the Unemployment Insurance Act took effect on Jan. 3. The law now contains more detailed explanations about the meaning of employee "misconduct," which the employer has to show in order to challenge a claim by a fired worker seeking unemployment benefits. The act has historically defined misconduct as a willful violation of a reasonable employer rule, behavior that harmed the employer or other workers, or a violation that was repeated despite warnings.
Badel said this was the first time she could recall that the law was amended to list specific examples of misconduct.
The act now outlines eight circumstances that can disqualify a worker from receiving unemployment benefits, including: lying on employment documents; allowing licenses or certifications to lapse; breaking attendance rules multiple times after a written warning; engaging in willful conduct that damages employer property; insubordination; consuming drugs or alcohol on company property in violation of established policies; showing up on the job inebriated or under the influence of drugs; and behaving in such a way that endangers co-workers.
These circumstances, in turn, will be subject to further interpretation in future cases, Badel said, adding that the changes in the law should result in more litigation as more employers file protests of questionable unemployment claims based on the wider number of disqualifying situations.
"Prior to these amendments, employers had to show that the employee did something intentional," Badel said, explaining that substantial evidence of willful behavior - going beyond poor performance - was needed. She indicated that the changes will make it easier to disqualify undeserving workers from getting benefits.
Gov. Bruce Rauner signed the bill that contained the amendments in December after it cleared the General Assembly.
Adding some more meat to the bones of the Act's longstanding definition of misconduct is the Feb. 4 State Supreme Court's decision in Petrovic vs. the Department of Employment Security. That case, which ended up affirming an American Airlines worker's quest for employment benefits, clarified misconduct to apply to workers who knowingly break the rules, engage in illegal behavior or carry out a "prima facie intentional tort," or breach of contract or trust.
So those three circumstances may now be added to the eight categories described in the new amendments. Of course, the employer must provide hard evidence of misconduct and indicate specifically which rules were broken to prevail in a challenge of unemployment benefits.
To improve their chances of a successful challenge, companies should keep detailed records on employee firing decisions and carefully review future unemployment claims to decide whether they would likely prevail in a protest under the new state standards, Badel said.