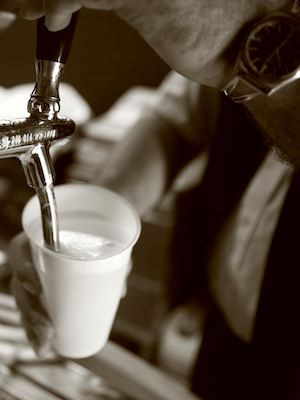 CHICAGO — A woman is suing a bar, claiming that it is responsible — under dram-shop provisions and other counts — for injuries she suffered when an intoxicated patron tried to place her on his shoulders and dropped her.
Allison Houghton is suing Jack Desmond's Irish Pub Inc., The Crossing Bar and Grill Inc. and Phillip Priorello, citing alleged liability under the Dram Shop Act and negligence, plus an accusation of battery against Priorello.
Houghton sued on Feb. 17 in Cook County Circuit Court, alleging that on March 4, 2015, she was injured when Priorello tried to place her atop his shoulders and dropped her, causing injuries. She claims defendants did not create a safe environment for bar patrons.
The plaintiff seeks compensation in excess of $50,000. She is represented by Joseph G. Ryan of Gordon & Centracchio LLC in Chicago.
Cook County Circuit Court Case number 2016-L-001626