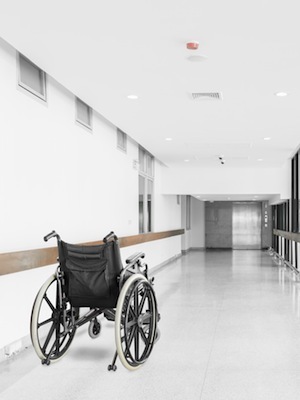 CHICAGO — An independent administrator of a deceased woman's estate is suing a nursing home, alleging negligence and wrongful death.
Erna Alford, the daughter of Clara Barber and independent administrator of Barber's estate, is suing Berkshire Nursing and Rehab Center LLC and Aperion Care Inc., both doing business as Aperion Care Forest Park; Yam Consulting LLC; Yam Management LLC; and nurse Kerry Draz, citing alleged negligence.
Alford sued on Feb. 26 in Cook County Circuit Court, alleging that the defendants violated the Nursing Home Care Act of the State of Illinois by failing to provide adequate medical and personal care.
The plaintiff alleges that, between July 3, 2012 and May 23, 2014, Barber suffered the development and deterioration of pressure sores to her sacrum and/or coccyx and her left and right heels prior to her death. The plaintiff holds the defendants responsible for allegedly failing to provide necessary treatment and services to avoid a high-risk condition.
The plaintiff seeks compensation for an amount in excess of $50,000. She is represented by Jordan S. Powell of Levin & Perconti in Chicago.
Cook County Circuit Court Case number 2016-L-002077