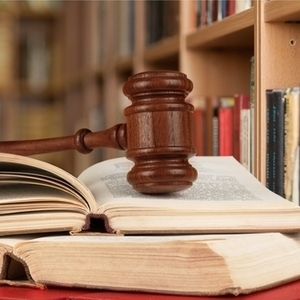 A state appeals panel has ruled a north central Illinois county is on the hook for legal costs incurred by a construction component company, because an assistant state's attorney for the county – who has since been suspended from practice – told the court the county had secured a bond in connection with a building project, when it had not.
The March 17 order from the Illinois Second District Appellate Court was authored by Justice Robert B. Spence, with concurrence from Justice Susan F. Hutchinson and Justice Donald C. Hudson. The order, entered against DeKalb County, was filed under Illinois Supreme Court Rule 23, meaning it may not be cited as precedent, except in the limited circumstances allowed by the rule. The Second District Appellate Court is seated in Elgin.
The case stems from 2009, when Minnesota-based Aggressive Industrial Structures submitted a bid to the DeKalb County Public Buildings Commission to erect a community outreach building. Aggressive Industrial Structures included a performance and payment bond in its bid package. DeKalb County borders Kane and Kendall counties, west of Chicago.
DeKalb County rejected the bid and returned the bond, but a short time later inked a contract with Aggressive to construct a storage system for the outreach building. However, the county never obtained a bond for the new project. Aggressive did the work and was paid, but allegedly did not forward what was due Panel Built Inc., of Blairsville, Ga., for material Panel Built provided.
Panel Built filed a mechanics lien and sued in DeKalb County Circuit Court, with DeKalb County agreeing to partly satisfy what was owed the company by turning over to Panel Built the money left in the fund for the building project.
During the course of court proceedings, DeKalb County Assistant State's Attorney John Farrell, who defended the county, allegedly told Panel Built the county had obtained a bond, even though he knew that was not so. To bolster this assertion, Farrell allegedly furnished Panel Built partial copies of the bond that was originally acquired from Aggressive, but then was returned.
Farrell was eventually removed from the case, left the state's attorney's office and was suspended from the practice of law in September 2014, related in part to his misconduct in the Panel Built matter. With Farrell gone, DeKalb County admitted it had failed to secure a bond, but then argued a bond was not required anyway.
In December 2014, DeKalb County Circuit Judge Thomas L. Doherty ruled in favor of Panel Built and told the company it could seek sanctions to have the county pay its legal costs. Panel Built went ahead and filed for sanctions, citing Illinois Supreme Court Rule 137 that allows sanctions based on lawyer misconduct manifested in court documents.
Panel Built did not seek a specific dollar amount, but rather made the general demand the county pay all its costs for pursuing the action, the bill for which it would present later. In May 2015, Doherty decided the county committed wrongdoing, but ruled it was not obligated to pay Panel Built's costs. Panel Built appealed.
The appellate court said it was clear Farrell's transgressions included misrepresentations in documents, thus meaning the county should be subject to sanctions. The court remanded the case, saying Judge Doherty could permit Panel Built to amend its motion for sanctions by supplying hard numbers for its legal costs, with Doherty then determining the appropriate amount to award.
DeKalb County won a consolation prize on technical grounds, when the appellate court ruled Panel Built was not entitled to prejudgment interest on the sanctions. The court said the company forfeited that claim by not bringing it up at the circuit court level.
Panel Built Inc. was represented by Geoffrey A. Bryce, of Blairsville, Ga.
DeKalb County was defended by its state's attorney's office.