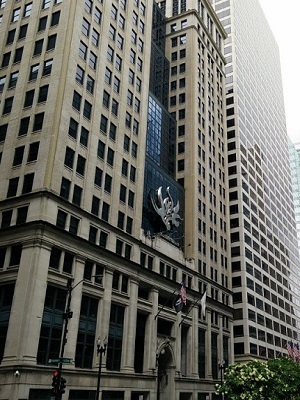 An appeals panel has clarified that those in the business of targeting underwater homeowners, and particularly racial minorities, with false promises to pull them to the surface for a fee, can be considered mortgage lenders under the law and subject to action by the Illinois attorney general for discriminatory lending activity.
The March 31 opinion was rendered by Illinois First District Appellate Court Justice Bertina Lampkin, with concurrence from justices Jesse Reyes and Robert Gordon. The opinion was in response to an interlocutory appeal filed by Chicago lawyer Matthew Wildermuth and real estate broker George Kleanthis, both of whom are being sued by Illinois Attorney General Lisa Madigan's office.
In 2011 in Cook County Circuit Court, the attorney general acted on consumer complaints by filing a four-count suit against Wildermuth and Kleanthis. The suit alleged the pair violated the Illinois Human Rights Act by preying on African-American and Latino homeowners in the aftermath of the mortgage crisis that began in 2007.
Drawing business through radio commercials, Wildermuth and Kleanthis allegedly told clients, who were in trouble with their mortgages, that they could quickly save their homes for them, by modifying their mortgages and reducing their monthly payments. Wildermuth and Kleanthis allegedly charged nonrefundable fees ranging from $3,000 to $5,000.
The attorney general alleged the operation, based in an office in suburban Woodridge, was a swindle, because the promises of Wildermuth and Kleanthis were misleading, if not false, and failed to provide clients with the notices and disclosures required by law.
Wildermuth made a motion to dismiss one of the counts that alleged Wildermuth and Kleanthis engaged in "real estate transactions" as defined by the Illinois Human Rights Act. Wildermuth contended he was involved in furnishing legal services, not engaging in real estate deals. The attorney general countered the defendants were indeed conducting real estate business when they arranged loan modifications and short sales. Cook County Judge Diane Larsen refused to dismiss, concluding defendants functioned akin to mortgage brokers.
However, Larsen then granted defendants' request for an interlocutory appeal to pose the following question to the appellate court for that body's review: "Whether the State may claim a violation under the (Act) pursuant to a reverse redlining theory where it did not allege that the defendant acted as a mortgage lender."
Lenders accused of "reverse redlining" typically are believed to have connected minority borrowers with home loans, but at terms more onerous than typically extended to white borrowers with similar financial standing.
Defendants argued they did not act as mortgage lenders, because the attorney general's office can't show they extended credit, or influenced original terms and conditions of credit, on unfavorable terms to any consumers. In light of this, defendants further maintained their alleged conduct did not constitute reverse redlining under the terms of the Illinois Human Rights Act.
Justice Lampkin disagreed.
"The Attorney General's allegations concerning defendants' residential loan modification services are neither too far removed from transactions in the residential real estate market nor lacking any connection to the financing of residential real estate," Lampkin said.
Lampkin went on to add, "The Act would provide little vindication to the policy of nondiscrimination in housing if it prohibited discrimination against individuals seeking a home or credit to purchase a home, but then subsequently gave free reign to entities to discriminate against these same individuals seeking loan modification services in order to avoid foreclosure."
Lampkin and her two fellow justices determined the attorney general can claim defendants violated the Human Rights Act by reverse redlining, even though the attorney general did not assert defendants were mortgage lenders, because redlining can include other conduct, such as mortgage modification services.
The case against Wildermuth and Kleanthis is proceeding, with the next hearing April 26. The attorney general's office is seeking an injunction and civil monetary penalties against the two men.
Wildermuth has been licensed to practice law in Illinois since 1989. There is disciplinary action pending against him, according to the Illinois Attorney Registration and Disciplinary Commission. Kleanthis is licensed in Illinois as a real estate managing broker.
Wildermuth and Kleanthis are defended by the firm of Troutman Sanders, which is headquartered in Atlanta, Ga., with offices in Asia and North America, including Chicago.