A Chicago teacher who had been fired for failing to report a principal's request to fudge state test scores will be allowed to keep his job, and collect back pay and benefits, after a state appeals court upheld the decision of a lower court to overrule the Chicago Board of Education's move to fire the teacher.
On May 3, a three-justice panel of the Illinois First District Appellate Court backed the decision of Cook County Circuit Court Judge Thomas R. Allen to reinstate third-grade Chicago Public Schools teacher Victor Jackson, after the court found there wasn't enough evidence to support Jackson's termination.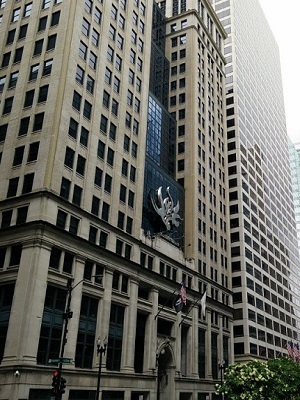 Justice John B. Simon wrote the opinion; justices P. Scott Neville and Daniel J. Pierce concurred.
The Chicago Board of Education fired Jackson on Dec. 11, 2011. He had worked for CPS since 2002, including four years as a third-grade teacher at Jackie Robinson Elementary. The circumstances that led to his termination began in the 2009-2010 school year.
According to court documents, Jackson had appealed after the board of education fired him following a five-day hearing to investigate his alleged role in a move by allegedly by the school's principal to improperly boost student performance on the Illinois Standard Achievement Test.
With the school on probation based on previous test scores, Robinson principal Jacqueline Wilson Thomas had organized activities to boost scores, including a Saturday tutoring program in which Jackson participated. During the hearing, the school's other third-grade teacher had testified Thomas had allegedly encouraged teachers to cheat, including allegedly encouraging the teachers to open the second-day math test booklet early and teach the students answers to problems they'd encounter the next day.
Both teachers ultimately said they did not violate test security, although Miller and Jackson had differing accounts of what officials said to them in meetings during testing days.
Jackson testified that when the matter was investigated, on April 22, 2010, he reported the conversation with principal Thomas and the school's ISAT coordinator. But when that conversation took place, Jackson did not think he was being asked to cheat, Simon wrote, saying Jackson maintained "he never cheated or broke the seal of an ISAT test."
Also at issue was Jackson's employment history before starting with CPS. He held more than 10 jobs before landing the teaching gig, including as a Chicago Police officer from May 2001 to May 2002, "when his probationary employment was terminated as a result of an investigation for allegations that he mistreated an arrestee and for being dishonest during the investigation." But on his application, he listed the jobs he felt most relevant to the teaching position.
The initial termination paperwork said Jackson was accused of cheating on the test, failed to report test irregularities and falsely reported those irregularities. The board later added a charge of failing to indicate his police history on his CPS application. And although the hearing officer found the school board "failed to prove by a preponderance of the evidence any of the charges against Jackson," the board fired him anyway.
Although the circuit court reversed the board's decision and reinstated Jackson with back pay and benefits, the appellate review was of the school board's initial decision.
Simon wrote the board "failed to establish that Jackson's omission of his previous employment and termination with CPD was intentional," as its application did not contain any questions about discharge history, nor did it indicate failure to disclose information would be just grounds for termination. Further, he listed as references CPS administrators who were related to his girlfriend at the time, all of whom were aware of his police tenure.
Appellate justices said the board "did not present evidence of any established rules or procedures for teachers and staff to report testing irregularities," weakening its claims about the severity of Jackson's conduct. Simon also noted the other teachers testified that the board had also similarly investigated other teachers similarly accused of testing irregularities, yet opted not to fire those teachers.
With the board's decision to fire Jackson "against the manifest weight of the evidence," the appellate court upheld affirmed the circuit court ruling, reinstating Jackson with back pay and benefits.