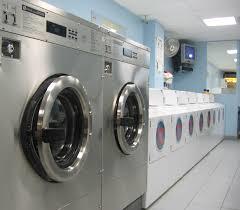 The Coin Washer Company is suing after a real estate company allegedly breached a lease agreement.

Coin Washer filed a lawsuit Dec. 9 in the Cook County Circuit Court against SC Real Estate LLC, citing breach of contract.

According to the complaint, Coin Washer entered into a laundry room lease on March 1, 1996 for 1239 N. Taylor Ave. in Oak Park, with prior owner Capstone Management. The plaintiff asserts it installed coin-operated laundry equipment in the premises and operated pursuant to the terms of the lease for several years.

The suit states that in May 2012, SC Real Estate LLC took over management of the property and pulled the utilities from the plaintiff's leased premises in September 2013, depriving Coin Washer of use and occupancy of the leased premises.

Coin Washer claims it requested the utilities be reconnected and supplied on Nov. 8, but the defendant refused it access the premises. Coin Washer asserts the lease has a current term that runs until August 2029 and is entitled to the terms of the lease or damages for loss of the bargain.

Coin Washer Company is seeking a judgement of $91,350, plus attorneys fees and costs. It is being represented in the case by attorneys at Gregory E. Kulis & Associates Ltd.

Cook County Circuit Court Case No. 2013L013924.

This is a report on a civil lawsuit filed at the Cook County Courthouse. The details in this report come from an original complaint filed by a plaintiff. Please note that a complaint represents an accusation by a private individual, not the government. It is not an indication of guilt, and it represents only one side of the story.