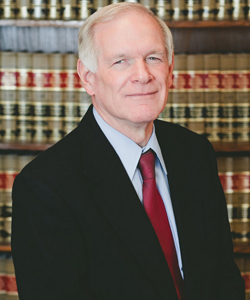 JCPenney is being sued over a slip and fall incident.

Barbara Chapman --also known as Barbara Deandre and as independent administrator of the Estate of Joseph W. Chapman Sr., also known as Joseph Deandre -- filed a lawsuit Dec. 11 in the Cook County Circuit Court against Realty America Group LP, doing business as Lincoln Market Place, Mid America Asset Management Inc. and J.C. Penney Corp. Inc.

According to the complaint, the defendants owned, maintained and possessed property known as Lincoln Market Place at 4451 Promenade Way in Matteson, where Joseph Chapman sustained injuries on Dec. 24, 2011 when he slipped and fell on ice in the parking lot.

Chapman is seeking damages in excess of $50,000 and is being represented in the case by attorney J. Michael Condron of Newman, Boyer & Statham Ltd.

Cook County Circuit Court Case No. 2013L014002.

This is a report on a civil lawsuit filed in the Cook County Circuit Court. The details in this report come from an original complaint filed by a plaintiff. Please note, a complaint represents an accusation by a private individual, not the government. It is not an indication of guilt, and it only represents one side of the story.