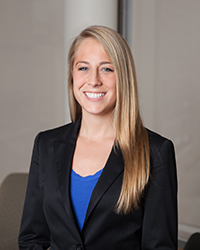 A local medical center is facing suit over claims it violated the Nursing Home Care Act.

Belinda Alexander, as independent administrator of the Estate of Ruby Jones, filed a lawsuit Nov. 13 in the Cook County Circuit Court against Applewood Rehabilitation Center LLC and S.I.R. Management Inc., citing negligence and violations of the state's survival and Nursing Home Care acts.

According to the complaint, Jones was a resident at Applewood Rehabilitation Center from Aug. 29, 2011 until April 6, 2012. Alexander claims the defendants failed to properly care for Jones, resulting in her falling and sustaining head injuries.

She is seeking more than the jurisdictional minimum in damages and is being represented in the case by Jacqueline Brody Kanter of Kralovec, Jambois & Schwartz.

Cook County Circuit Court case No. 2013L012580.

This is a report on a civil lawsuit filed in the Cook County Circuit Court. The details in this report come from an original complaint filed by a plaintiff. Please note, a complaint represents an accusation by a private individual, not the government. It is not an indication of guilt, and it only represents one side of the story.