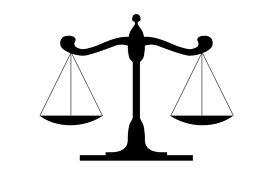 Editor's Note: UPDATE - Cook County court records indicate this case was removed to the U.S. District Court for the Northern District of Illinois. Defendant Macy's Retail Holdings was dismissed from the lawsuit.
A woman is suing a pair of retail giants over claims she was severely burned when her clothing caught fire.
Norma Walker filed a lawsuit Feb. 28 in the Cook County District Court against Macy's Retail Holding Inc. and Wal-Mart Stores Inc., citing negligence.
Walker claims clothes she purchased from the defendants caught on fire on Jan. 14 when she was cooking and quickly burned, causing her severe injuries. The suit alleges the defendants carelessly sold clothing items that were not flame resistant and failed to advertise them as such.
Walker is seeking damages in excess of $50,000 from each defendant and court costs. She is being represented in the case by Chicago attorneys Timothy R. Tyler and Jesse R. Tyler of Tyler Law Offices.
Cook County District Court Case No. 2014L002137.
This is a report on a civil lawsuit filed at the Cook County Courthouse. The details in this report come from an original complaint filed by a plaintiff. Please note, a complaint represents an accusation by a private individual, not the government. It is not an indication of guilt, and it only represents one side of the story.