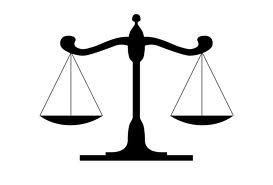 A city meter reader is suing a pair of companies after sustaining injury on a construction site.

Jerry Lyles filed a lawsuit March 18 in the Cook County Circuit Court against Gallagher Asphalt Inc. and J & J Newell Concrete Contractors Inc., citing negligence.

The complaint states Lyles was lawfully on the defendants' construction premises at 13914-13918 S. Wabash Ave. in Riverdale on Sept. 6, 2012, when he fell into an open, unbarricaded and unmarked trench.

Lyles is seeking damages in excess of the jurisdictional minimum, plus costs. He is being represented in the case by Thomas A. Morrissey of The Law Offices of Thomas A. Morrissey in La Grange.

Cook County Circuit Court Case No. 2014L003162.

This is a report on a civil lawsuit filed in the Cook County Circuit Court. The details in this report come from an original complaint filed by a plaintiff. Please note, a complaint represents an accusation by a private individual, not the government. It is not an indication of guilt, and it only represents one side of the story.