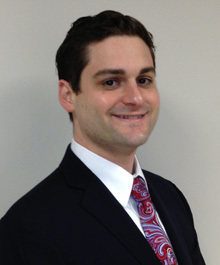 A Park Ridge assisted living facility is facing suit over claims it provided inadequate care to a resident.

Mary Ann Orians filed a lawsuit March 31 in the Cook County Circuit Court against Sunrise Senior Living Management Inc., Sunrise Senior Living Services Inc. and Karrington of Park Ridge LLC, all doing business as Sunrise at Park Ridge, citing negligence.

The complaint states Orians was a resident at Sunrise at Park Ridge on March 28, 2012, when she suffered burns to her feet that required hospitalization. Orians alleges the defendants committed numerous acts of negligence, including failing to properly assess her upon admission, failing to care for her and failing to properly assist her.

Orians is seeking damages in excess of $50,000 and is being represented in the case by Marc Weissman of Steven J. Malman & Associates.

Cook County Circuit Court Case No. 2014L003645.

This is a report on a civil lawsuit filed in the Cook County Circuit Court. The details in this report come from an original complaint filed by a plaintiff. Please note, a complaint represents an accusation by a private individual, not the government. It is not an indication of guilt, and it only represents one side of the story.