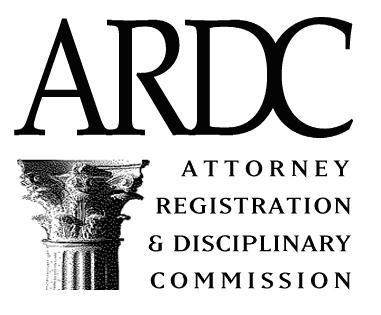 Although fewer investigations and attorney disciplinary complaints were lodged last year than in 2012, the Illinois Supreme Court handed down more sanctions in 2013, according to a report from the state's disciplinary commission.

Released Thursday, the Illinois Attorney Registration and Disciplinary Commission's annual report shows it docketed 6,073 investigations in 2013, a 5-percent drop from 2012.

The ARDC also reported a dip in the number of cases added to the Hearing Board's docket from 120 in 2012 to 95 last year. Of those, 112 and 83, respectively, were initiated by the filing of a new complaint, while the rest represent reinstatement petitions or remands from the high court.

Decreases aside, the report shows the Supreme Court, which has the final say in most attorney disciplinary matters, entered 149 sanctions against 148 lawyers in 2013, an increase from the 103 sanctions it handed down against 102 lawyers in 2012.

The high court disbarred 35 attorneys last year, five more than 2012, and suspended, in some form with the exception of interim suspensions, 77 lawyers, which is about double the amount it gave out the previous year.

Like prior years, the majority of the attorneys disciplined in 2013 were solo practitioners in Cook County accused of fraudulent or deceptive activity, neglecting client matters or failing to communicate with a client. About 25 percent of those disciplined identified having a substance abuse or mental impairment issue, a 3 percent increase from 2012.

The report also shows a jump in the number of cases the ARDC's Hearing and Review boards managed to close last year.

The Hearing Board concluded 120 cases and the Review Board closed 48 cases in 2013. The commission's 2012 report listed those figures at 113 and 38, respectively.

According to the report, "The Hearing Board was able to conclude more cases in 2013 because of recently adopted recommendations of the ARDC Practices and Procedures Committee that have significantly reduced the period of time for the issuance of Hearing and Review Board reports."

In regards to the Review Board's figures, the report states that it "concluded a record number of cases in 2013 due to certain policies changes that were adopted that resulted in shortened briefing schedules and faster turnaround times for the filing of Board reports."

The report shows that at as of Dec. 31, the Hearing Board had 120 cases pending before it and the Review Board had 13 going into 2014.

A full copy of the report --which includes details on the Client Protection Program, lawyer population, pro bono services and contributions, and the commission's public outreach efforts, website and assistance to the bar -- can be found at iardc.org/AnnualReports.html.