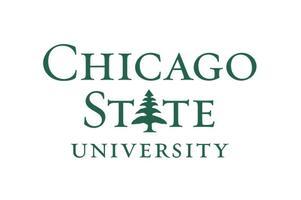 Several Chicago State University officials are facing accusations they arranged the arrests of two students and invalidated election results to prevent the duo from representing the student body in retaliation for speaking out about allegedly "corrupt practices of several powerful and politically connected members of" the administration.
Former student Willie Preston and current student Brittany Bailey lodged the allegations in a lawsuit filed Monday in Chicago's federal court against the university's Board of Trustees and a handful of officials over alleged constitutional violations.
University spokesman Tom Wogan said in a statement issued today in response to the Cook County Record's request for a comment that "We have reviewed the complaint filed in federal court by a former and current student. The complaint contains a narrative of events that is best described as categorically untrue. We will allow the judicial process to play out and are confident in the end the University will be fully vindicated."
The 36-page lawsuit names CSU's Board of Trustees as a defendant, along with University President Wayne Watson, Angela Henderson, Patrick Cage, Matoya Marsh and Ronnie Watson.
It identifies Henderson as an interim provost and senior vice president for academic affairs; Cage as the vice president for labor and legal affairs, as well CSU's general counsel; Marsh as the director of student activities and leadership; and Watson as the police chief of the campus' police department and a relative of Wayne Watson.
This lawsuit comes on the heels of a March ruling from a Cook County judge that boosted a jury award and ordered CSU to pay more than $3 million to James Crowley, a former lawyer at Chicago State who brought a whistleblower action in 2010 over claims he was fired in retaliation for complying with public record laws and reporting misconduct.
Wogan said in late February, following the jury verdict in Crowley's case, the university planned to appeal to the jury verdict.
It also follows the April filing of a lawsuit Glenn Meeks, who served as Chicago State's vice president of administration and finance from 2009 until his 2013 termination, brought in Cook County Circuit Court against the university, its board and others, alleging he was fired for exposing allegedly deceitful actions taken by Watson.
In the federal complaint filed Monday, Preston and Bailey lay out a 165-paragraph narrative that alleges they ran for student government positions in 2013 and then became the target of retaliation after raising concerns over "autocratic and corrupt practices of several powerful and politically connected members of the CSU administration."
The retaliation Preston and Bailey claim they faced allegedly includes Preston's expulsion from Chicago State, both of their arrests and the nullification of election results they assert would have let them become members of the student government or serve as student trustees for the university.
"These defendants took a number of actions aimed at silencing Plaintiffs," the suit asserts.
Preston and Bailey contend they joined the school's Independent Student Union in August of 2011 to bring forth grievances against the university about its alleged lack of daycare service, physical degradation of buildings and restricted library hours.
Among other claims, they assert the defendants antagonized them for raising their concerns through the invalidation of election results they claim deemed them winners.
The suit further alleges the defendants called police on Preston on a number of occasions, intimidated fellow students with threats toward their academic careers if they did not provide false testimony against him, and changed university rules or bylaws at the whim of Watson or his subordinates in order frustrate the duo's attempts to voice concerns.
Preston, the suit states, was expelled from Chicago State in October of 2013. He claims he was not properly notified of any hearing on the matter and was then denied the opportunity for legal representation in alleged contravention of the university's bylaws.
In the complaint, Bailey contends the university invalidated her rightful election win and that she was restricted from campaigning on her own behalf at one point.
The two plaintiffs accuse the defendants of violating their First and Fourteenth Amendment rights, the Illinois State Officials and Employee Ethics Act, the Illinois College Campus Press Act and CSU laws, as well as a breach of contract.
The suit seeks injunctive relief to reinstate Preston as a student, declare both Preston and Bailey the rightful winners of last year's campus elections, reverse and dismiss disciplinary actions taken against them and reestablish an uncensored student-run newspaper.
When it comes to Chicago State's student-run newspaper, Tempo, the suit alleges it was reinstated in 2008 after being shut down in 2003 and was shuttered again in 2008 after it published articles critical of university management and the appointed adviser was fired.
The suit contends the defendants have prevented the publication of Tempo or any other uncensored student-run newspaper since 2009, despite students' repeated calls to do so.
According to a Student Press Law Center post on litigation involving the Tempo, a federal judge in 2012 determined the 2008 termination of the paper's adviser was a First Amendment violation and ordered he be reinstated to his previous position at CSU.
In their suit, Preston and Bailey ask that a judge award them punitive and compensatory damages, double the compensation they would have received for serving on student government, which allegedly includes a tuition reduction and other benefits, and attorney fees, costs and prejudgment interest.
Preston also wants two times the back pay for employment opportunities he alleges he was denied as the result of his expulsion from Chicago State.
Preston and Bailey are being represented by Chicago attorneys Yusra Gomaa and Rima Kapitan of Kapitan Law Office.
Electronic court records show attorneys for CSU have yet to enter an appearance and that U.S. District Judge Joan B. Gottschall today set an Aug. 15 status hearing in the matter.
Bethany Krajelis contributed to this article.