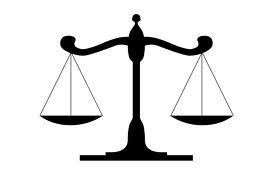 A former employee of a Chicago-based human services organization is suing over claims a rule to prevent sexual harassment on the job went unenforced and forced her to resign.

Elise Dagley filed a lawsuit May 19 in Cook County Circuit Court against Ada S. McKinley Community Services Inc., alleging constructive discharge.

According to the suit, Dagley was employed by the defendant from 2007 until 2011, during which time she claims she was subjected to sexual harassment, including inappropriate touching, by her supervisor.

Dagley contends that when she reported the harassment, management set parameters forbidding her supervisor from approaching her, but that he violated the parameters seven times. In one of those incidents, she alleges, he followed her closely just to agitate her.

The suit states Dagley reported each incident to management immediately after it happened and that her supervisor was not disciplined, resulting in her decision to resign on Sept. 6, 2011.

She accuses her former employer of sexual harassment, having a hostile work environment and retaliation in violation of the Illinois Human Rights Act.

Dagley is seeking more than $50,000 in damages, loss of wages and future earnings. She is being represented by Charles P. Romaker and Milton Castro of the Romaker Law Firm.

This is Cook County Circuit Court Case No. 2014-L-005322.

This is a report on a civil lawsuit filed in the Cook County Circuit Court. The details in this report come from an original complaint filed by a plaintiff. Please note, a complaint represents an accusation by a private individual, not the government. It is not an indication of guilt and it only represents one side of the story.