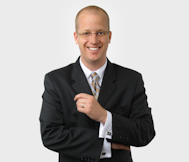 A doctor is being sued by her former employer over an alleged breach of contract.

Specialty Physicians of Illinois LLC filed a lawsuit May 15 in the Cook County Circuit Court against Dr. Mari Ann Herbert.

The plaintiff claims it entered into a physician employment agreement with Herbert on Jan. 1, 2013, which stated either party could terminate the agreement at any time without cause if given 120 days notice.

According to the suit, Specialty Physicians gave written notice of its intent to terminate the agreement on Sept. 5, 2013 with the termination taking effect Jan. 4, 2014 . The plaintiff alleges that under the agreement, Herbert had to pay her former employer, following her termination, the cost of a professional liability malpractice tail policy totaling $63,018.85.

Specialty Physicians claims Herbert still owes it $59,214.85. It is seeking no less than that amount, as well as damages, interest, attorney's fees and court costs, and is being represented by Steven P. Lammers and Robert A. Anderson of Krieg DeVault LLP.

Cook County Circuit Court Case No. 2014L005253.

This is a report on a civil lawsuit filed at the Cook County Courthouse. The details in this report come from an original complaint filed by a plaintiff. Please note, a complaint represents an accusation by a private individual, not the government. It is not an indication of guilt, and it only represents one side of the story.