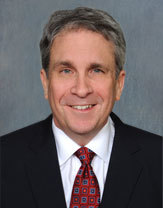 A Cook County company is suing over claims a physician it employed has failed to pay for insurance costs he incurred.

Specialty Physicians of Illinois LLC, formerly known as WellGroup Health Partners LLC and Prairie Health LLC, filed a lawsuit July 28 in the Cook County Circuit Court against Dr. Manuel Perez, alleging breach of contract.

According to the complaint, Perez on June 1, 2010, signed an agreement and promissory note for the plaintiff, his employer at the time, stating he would reimburse it for the $176,722 it spent on tail coverage for him after the insurer elected not to renew his professional liability coverage.

The plaintiff contends Perez was terminated Jan. 2, 2013, but has failed to make payments toward his alleged debt.

Specialty Physicians is seeking the more than $278,700 it claims is owed, including interest, and is being represented in the case by attorneys Bradford D. Roth and Jeffrey A. Hesser of Cassiday Schade LLP in Chicago.

Cook County Circuit Court Case No. 2014L007872.

This is a report on a civil lawsuit filed in the Cook County Circuit Court. The details in this report come from an original complaint filed by a plaintiff. Please note, a complaint represents an accusation by a private individual, not the government. It is not an indication of guilt, and it only represents one side of the story.