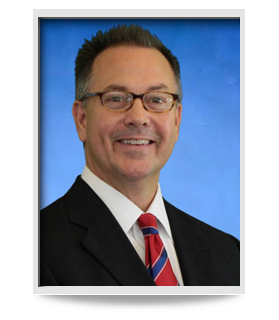 A group of American Jewish families have brought a class action RICO suit against a rabbi it claims used his position as a religious school leader to lure young Orthodox Jewish women from the U.S. to Israel, where he then sexually assaulted and threatened them.

Once exposed, the federal suit alleges, the rabbi, Elimelech Meisels, and three of his associates engaged in a shell game to prevent parents who invested tens of thousands of dollars each in tuition and deposits from getting their money back.

On Aug. 4, seven plaintiffs -- four from Illinois and three from New Jersey --filed a class action complaint in Chicago's federal court against Meisels and Rachel Slanger, Yaakov Yarmish and Tzvi Gartner, whom the suit asserts work together to operate a group of Jewish seminaries in Israel represented in the U.S. by Peninim of America Inc.

The plaintiffs are being represented in the case by attorneys Andrew M. Hale and Shneur Nathan of Hale Law LLC in Chicago.

The case centers on an alleged scandal involving Meisels, which, when news of it broke, "sent shockwaves" through many American Jewish families who, to that point, had considered sending their daughters to the prestigious schools in the Peninim group.

According to the complaint, it is common practice for Orthodox Jewish families in the U.S. to send children in their late teens to gender-segregated religious schools in Israel for a year or two to deepen their children's connection to their faith and religious heritage through specialized study of Jewish religious texts.

Young women of "Ultra Orthodox" persuasions were typically sent to schools classified as "Bais Yaakov" seminaries, in which even interactions with men were strictly regulated.

Meisels, who is an American citizen, has operated several of these elite schools in Israel since 2004. He is also a published author who was widely respected within the Orthodox Jewish community, according to the suit.

To recruit for his schools, the plaintiffs contend Meisels, who is married, would often travel to the homes of prospective students.

But once in Israel, they allege Meisels would use his position to bring many young women into close, regular contact, such as during late night "coffee meetings" and other settings, and then ultimately sexually assault them.

The complaint alleges he would then threaten to ruin their reputations if they were to report his actions, essentially destroying their chances of finding a good husband under the Orthodox Jewish system of "quasi-arranged marriage."

Earlier this year, however, some "unnamed victims" accused Meisels before a panel of three prominent rabbis in Chicago. In July, the suit states, the these rabbis issued a warning to the Orthodox Jewish community to refrain from sending their children to Meisels' schools, prompting Jewish colleges in the U.S. to sever ties with Meisels' schools.

In the weeks following that decision, parents of prospective students, including the plaintiffs, tried to get their money back.

They, however, assert their attempts have been thwarted time and again by Meisels' associates and co-defendants, who they allege have stepped forward in support of a scheme to stage a sham sale of the religious schools, ostensibly placing the schools under new ownership, while effectively leaving Meisels in charge.

The plaintiffs have alleged seven counts against Meisels and his associates, including civil racketeering, fraud, conspiracy, conversion, breach of contract and intentional infliction of emotional distress. They also contend Peninim of America and the seminaries are liable for the named defendants' actions.

According to the suit, there are an unknown number of other potential class members who have been similarly defrauded and violated by the defendants. The plaintiffs have asked for a jury trial and an unspecified amount of actual and punitive.

The named plaintiffs are Gary and Malka Miller, Staci and David Margulis, all of Illinois, and Eli Rosen, Dovid Newman and Chaim David Perkinoff, each of New Jersey.