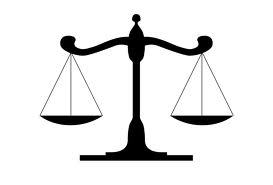 A man is accusing a pair of Skokie attorneys of legal practice, alleging they failed to properly represent him in a malicious prosecution lawsuit.

Kevin E. O'Gorman filed suit July 21 in the Cook County Circuit Court against attorneys Joseph E. Tighe and Alan J. Mandel, as well as the firm of Alan J. Mandel Ltd.

According to the complaint, O'Gorman was falsely accused of stealing building materials billed to the city of Chicago by vendors Arrow Lumber Company and Kar-Don, a shareholder named Donald Beal and an employee named Mark Piazza.

O'Gorman asserts he was acquitted of those charges on Jan. 19, 2010, and retained Tighe, who then joined Mandel at his firm, to file a lawsuit accusing Arrow, Kar-Don, Beal and Piazza of malicious prosecution.

The malicious prosecution lawsuit was dismissed in September 2011, and the defendants failed to file a motion to reconsider or an appeal, O'Gorman claims.

He further contends that the defendants' alleged negligence resulted a July 13, 2012 order requiring him to pay Arrow, Kar-Don, Beal and Piazza $43,665 in attorney's fees.

O'Gorman is seeking damages and is being represented by Chicago attorney Gerard A. Facchini.

Cook County Circuit Court Case No. 2014L007613.

This is a report on a civil lawsuit filed in the Cook County Circuit Court. The details in this report come from an original complaint filed by a plaintiff. Please note, a complaint represents an accusation by a private individual, not the government. It is not an indication of guilt, and it only represents one side of the story.