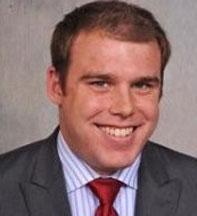 A woman is suing over claims she was injured outside an Arlington Heights IHOP, after falling on ice.

Carole Campagna filed a lawsuit Aug. 8 in the Cook County Circuit Court against Azhar Hussain Chaudhry, Lucky No. 5409 Inc. and Ghania Inc., alleging negligence.

According to the complaint, Campagna was walking outside the defendants' IHOP on East Golf Road in Arlington Heights on Nov. 12, when she slipped on ice that had accumulated on the sidewalk under the overhang. The complaint states IHOP employees had attempted and failed to remove the ice with deicing salt.

Campagna is seeking damages and is being represented by Scott P. Steadman of Pfaff, Gill & Ports Ltd. in Chicago.

Cook County Circuit Court Case No. 2014L008345.

This is a report on a civil lawsuit filed in the Cook County Circuit Court. The details in this report come from an original complaint filed by a plaintiff. Please note, a complaint represents an accusation by a private individual, not the government. It is not an indication of guilt, and it only represents one side of the story.