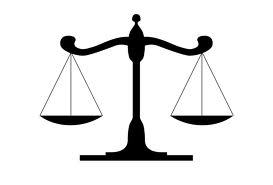 An insurance company is suing over alleged water damage to an insured's Highland Park home it claims was caused by a leaking dishwasher.
Allstate Insurance Co., as subrogee Ali Sha0h, filed a lawsuit Sept. 10 in Cook County Circuit Court against Miele Appliances Inc., individually and doing business as Miele Inc.
According to the complaint, Shah's residence on Parkside Drive sustained $137,000 worth of water damage from a leaking Miele dishwasher on Feb. 29, 2012. The insurance company claims Shah paid a $1,000 deductible and was reimbursed for the damages through his homeowner's policy.
Miele is accused of breach of implied warranties, negligence and strict liability.
Allstate is seeking $138,000 in damages, plus costs of suit, and is represented by attorney Timothy E. Bjork of McLennon & McFadden in Chicago.
Cook County Circuit Court case number: 2014L009444.
This is a report on a civil lawsuit filed in Cook County Circuit Court. The details in this report come from an original complaint filed by a plaintiff. Please note, a complaint represents an accusation by a private individual, not the government. It is not an indication of guilt and it only represents one side of the story.