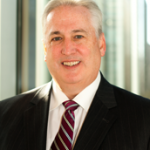 A mother has sued Advocate Health Care and a doctor who operated on her child, alleging medical negligence in her daughter's care.

Trenda Christensen, mother of Devin Christensen, a minor, filed suit in Cook County Court against Dr. Daniel Saad; Advocate Health and Hospitals Corp.; Advocate Children's Hospital; Advocate Medical Group; Advocate Christ Medical Group; Advocate Children's Medical Group; and Advocate Christ Medical Center.

According to the complaint, on Aug. 9, 2012, Saad treated Devin Christensen with a laparoscopic gastrostomy tube placement procedure. But the procedure wasn't tolerated well, and doctors suspected an abscess had formed under the tube. On Sept. 1, 2012, a Broviac catheter placement was performed on the plaintiff's daughter to provide her with food, the suit says.

On Sept. 6, 2012, the tube was used to perform an upper gastrointestinal series, at which point it was found that the G-tube was "misplaced in the left transverse colon," the lawsuit states.

The plaintiff cites multiple counts of medical negligence against all the defendants.

Trenda Chistensen seeks undisclosed damages, plus costs. She is represented by attorneys Timothy J. Ashe and Kristina K. Green, of Kralovec, Jambois and Schwartz in Chicago.

Cook County Circuit Court Case No.: 15-L-4589.