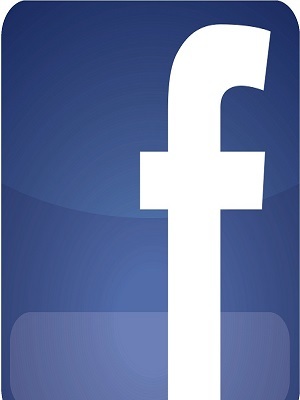 Three class actions pending against Facebook over the potential privacy implications of the social media site's so-called tag suggestion feature have been relocated from Chicago's federal courts to San Francisco's.
U.S. District Judge James B. Zagel on July 29 granted a request from Facebook, and supported by attorneys for the plaintiffs, to transfer the cases filed this spring in the Northern District of Illinois in Chicago to the Northern District of California.
The actions were first launched against the Palo Alto, Calif.-based social media giant in April by plaintiff Carlo Licata, through attorney Jay Edelson, of Edelson P.C., of Chicago. That case was filed in Cook County Circuit Court on April 1, but was removed by Facebook to Chicago's federal court on May 6.
The Licata actions were soon followed in federal court by similar actions brought by plaintiff Adam Pezen, represented by attorney Joel H. Bernstein, of Labaton Sucharow, of New York, on April 21, and plaintiff Nimesh Patel, represented by attorneys Shawn A. Williams and Paul Geller, of Robbins Geller Rudman, of San Francisco, on May 14.
The cases all center on similar allegations surrounding Facebook's decision to introduce a new photo tagging system. Developed by Face.com, a company Facebook acquired, the system uses facial recognition technology to recognize people in photos posted by users. Facebook then asks users posting the photos if they wish to "tag" their friends – attaching a marker to the photo identifying people in the photo who they may know.
While Facebook has marketed the system as a "convenience feature," the plaintiffs argue the new system represents a "surreptitious collection, use and storage" of "biometric data" of Facebook users.
Licata's complaint, for instance, alleges the company was "calculatedly elusive" in introducing the system to its users, and did not offer a release from users authorizing the collection of their "faceprints," or a readily available policy describing how Facebook will retain or potentially destroy users' biometric data.
They allege these actions amount to violations of the Illinois Biometric Information Privacy Act.
Plaintiffs have asked the judge to create a class of users, which could number in the millions, and award damages of $5,000 per violation.
In early July, about two months after removing the case to Chicago federal court, Facebook's lawyers, including Lauren R. Goldman, and other attorneys from the Chicago-based firm of Mayer Brown, asked the judge to transfer the case to the San Francisco Bay Area of California, which is where Facebook's corporate headquarters is located.
The company said the user agreement to which all Facebook users must consent when they register with the site and create a Facebook page includes a provision, clearly marked, which states disputes between the company and its users must be settled in the Northern California federal courts.
In a joint stipulation filed with the court July 27, attorneys for the plaintiffs, who have indicated their intent to consolidate the cases into a single class action, assented to the transfer, saying they wished "to avoid unnecessary delay" in judging the case.
Zagel granted the transfer request two days later.