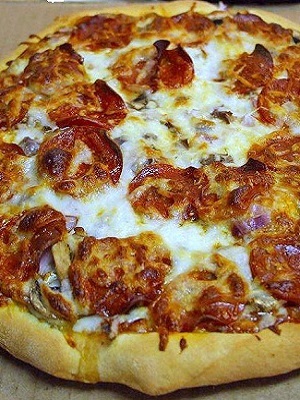 A Cook County man is suing a law practice, alleging it was responsible for him losing two pizza franchises and several million dollars.
Theodore Mavrakis filed a lawsuit Aug. 7 in Cook County Circuit Court against James J. Roche and James J. Roche & Associates of Chicago, alleging malpractice.
According to the complaint, Roche and his practice committed legal malpractice by giving Mavrakis "erroneous advice and recommendations ... on how to restructure a proposed restaurant transaction so as to not run afoul of plaintiff's franchise agreements for his two existing Giordano's pizza restaurants."
This was made worse, the lawsuit states, when Mavrakis was advised "to reject a favorable settlement offer by the franchiser that would have resulted in a payment of $2.5 million to plaintiff." As a result, the lawsuit states, the plaintiff was saddled with a costly arbitration decision and had his two franchises terminated.
Mavrakis seeks compensation of more than $6 million he's lost due to the defendant's allegedly poor legal advice, plus court costs and attorney fees. He is represented by attorney F. Dean Armstrong of Armstrong Law Firm in Flossmoor.
Cook County Circuit Court case number 2015L008119.