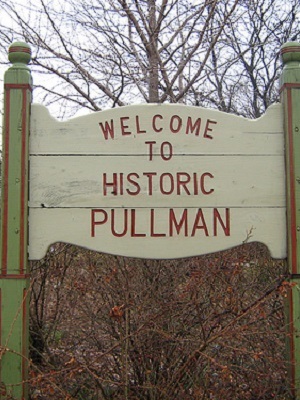 A veteran of the Chicago real estate and land development sector has taken to court her dispute with an organization dedicated to promoting economic development in low income areas of Chicago, asking the court to compel the group to honor an agreement she alleged the group violated when it pulled the plug on a purported deal to build a new food distribution center on a South Side parcel.
On Oct. 8, Wendy Berger Shapiro, principal of Chicago-based industrial development company WBS Equities, filed suit through South Creek 12 LLC, a corporate entity she manages, in Cook County Circuit Court against Chicago Neighborhoods Initiatives over the fate of the parcel, identified in the complaint as 1000 E. 111th Street in Chicago's Pullman neighborhood. The property is located northwest of both Lake Calumet and the 111th Street junction with the Bishop Ford Freeway (Interstate 94).
Founded in 2010 and led by a board including a collection of Chicago ministers, lawyers and finance professionals, CNI exists "to strengthen Chicago area low- to moderate-income communities by collaborating with neighborhood stakeholders on community development efforts," according to its website. CNI's offices are also located at 1000 E. 111th Street in Chicago.
According to a biography published on WBS' website, Shapiro has worked in Chicago real estate and development for more than 25 years in many roles, financing, developing and managing residential, commercial and industrial spaces.
According to the recently filed complaint, Shapiro's group, for instance, partnered with CNI to break ground on a 74,000-square-foot retail project in the Bronzeville neighborhood on Chicago's South Side, which she said was expected to create about 400 permanent jobs.
However, a more recent deal between Shapiro's business entities and CNI has apparently gone south.
According to the complaint, CNI and Shapiro's group reached an understanding for Shapiro to buy land and build "industrial buildings for food manufacturers or distributors," a sector in which WBS specializes. Shapiro's groups would then "either lease or resell the property" to other businesses interested in setting up shop within the buildings.
In November 2014, Shapiro said CNI agreed to sell South Creek 12 the 111th Street property. The complaint does not indicate what the purchase price for the property was to be. However, to cement the deal, Shapiro said she paid CNI $50,000 in earnest money, held in escrow.
In the days following, Shapiro said South Creek 12 had lined up a tenant for the prospective building, a company identified in the complaint as PIG Investments LLC. The complaint described the tenant as "a multi-million dollar corporation that owns food, beverage and related companies."
According to state records, PIG Investments is run by Gregory Purcell, who also serves as chief executive officer at Arbor Investments, a Michigan Avenue-based private equity firm specializing in the food and beverage industry.
The purported tenant agreement called for the development of a 150,000-square-foot food distribution building, with a parking lot for 200 cars.
With the tenant secured, Shapiro said South Creek 12 delivered a letter in August to CNI notifying the organization they could proceed with the sale, as per the agreement.
Less than a month later, however, Shapiro said CNI delivered a letter to South Creek 12 indicating they had not received such a notice, and would be pulling the plug on the sale of the land.
Shapiro said she directed the escrow company to not release the earnest money.
Her complaint asked the court to declare her notice regarding the tenant was valid, and to force CNI to sell South Creek 12 the property to be developed as Shapiro believes had been agreed.
South Creek 12 and Shapiro are represented in the action by attorneys Rita M. Alliss Powers and Julia D. Riedel Emfinger, of the firm of Greenberg Traurig, of Chicago.