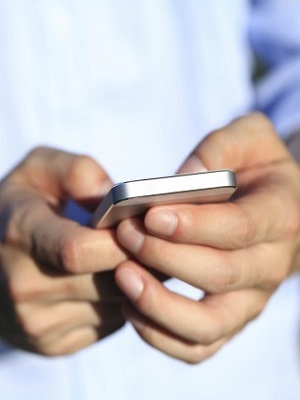 A Cook County man has filed a class action lawsuit in Chicago federal district court against Chicago's City Colleges and an education marketing company, handing them a failing grade for allegedly violating federal law by making unsolicited, automated telephone calls and texts to recruit students.
On Oct. 8, Ismael Salam lodged the suit against Community College District 508, also known as the City Colleges, as well as against Cook County, the state of Illinois and Blackboard, Inc. Salam accused the defendants of violating the U.S. Telephone Consumer Protection Act and the Illinois Automatic Telephone Dialers Act.
The City Colleges system is one of the largest community college systems in the United States, operating seven schools in Chicago, including Richard J. Daley College and Harold Washington College, as well as six satellite sites. The system employs 5,700 faculty, staff and other workers and enrolls more than 115,000 students annually.
North Carolina-based Blackboard, which has main offices in Washington, D.C., offers mass-notification systems for institutions of higher learning, in which students and potential students are contacted via social media, text, phone and email.
Salam said in his lawsuit his wife filled out an online inquiry in April at the City Colleges website, in which for contact information, she listed Salam's cell phone number. On May 14, Salam received a text from City Colleges that told him he was subscribed to receive text alerts. An option was given to cancel the subscription, which Salam said he used the same day. He said he received a response confirming the cancellation.
However, Salam said he received a text May 18 encouraging him to enroll with City Colleges, followed by an automated call May 29 from the school that similarly sought his enrollment. On Aug. 11, two more calls came that promoted City Colleges. The next day, Salam called City Colleges, leaving a voicemail in which he stated he wished to be removed from its call list. He added he also sent an email to the same effect.
Salam said a woman with City Colleges called him the next day to say his request was being forwarded to the appropriate person. All was quiet until September, when Salam said he received two more texts and an automated call, all soliciting him to enroll.
Salam said he was not alone in receiving such calls, as an online search uncovered a number of complaints from other consumers, who said they also took unsolicited calls from City Colleges.
Salam alleged the defendants violated the TCPA by not obtaining written consent to make calls to him and by failing to provide the required "opt-out mechanism," except on the first text message he received.
The defendants allegedly violated Illinois' Automatic Telephone Dialers Act, in Salam's view, by using an autodialer to dial "numbers determined by successive increasing or decreasing integers" and by impeding his caller ID, as well as by playing a recorded message – all prohibited by the state law.
Salam asserted he, and others like him, suffered damages under the law because they had to pay their wireless carriers to receive the calls. Salam wants $500 for each violation committed against him and anyone else, plus legal costs.
Salam also wants defendants to be ordered to stop all automated wireless phone activity undertaken without prior written consent.
Salam is represented by the Chicago firm of Lite DePalma Greenberg LLC.
State records list a man identified as Ismael Salam as a lawyer with the Chicago firm of Siprut P.C. According to the Siprut website, Salam's legal specialties include class action litigation under the TCPA.
Federal court records indicate a plaintiff identified as Ismael Salam has partnered with Lite DePalma Greenberg to bring six other class action lawsuits under the TCPA in Chicago federal court since December 2013, suing such entities as Ashley Furniture, Lifetime Fitness and Lifewatch, among others.