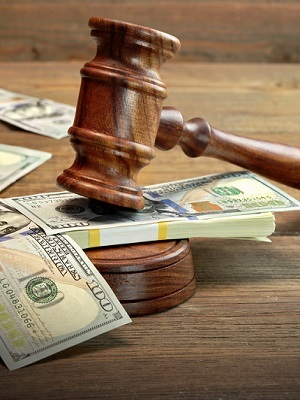 A member of a Teamsters union local representing thousands of workers in Illinois, Indiana and Iowa has asked a judge for permission to sue former local union officials who were removed last year amid accusations of embezzlement and corruption, and to force those former officials to repay hundreds of thousands of dollars in salaries the potential lawsuit says were wrongly paid at a time the organization was otherwise financially insolvent.
On Dec. 14, plaintiff Joseph Kouba filed a motion in Chicago federal court, asking the court to allow him to file a complaint for breach of fiduciary duty against Patrick Flynn, former secretary treasurer and chief executive officer of Mokena-based Teamsters Local 710, as well as six other officials Kouba said helped Flynn carry out his alleged misdeeds. Fellow named defendants in the action include Michael Sweeney, Gerald Pauli, Charles DeCola, Larry Alexander, Anthony Lamy and Kevin Wagoner.
All seven officials were removed from their leadership posts by Teamsters national leadership in 2014, and the local organization was placed under trusteeship after an investigation uncovered an alleged embezzlement scheme. According to published reports, the investigation found the officials used union funds to obtain thousands of gift cards, as well as automobiles, expensive furniture and premium food, among other items.
According to the Dec. 14 filing, Flynn has repaid more than $58,000 investigators determined he had embezzled. Other sanctions were also imposed, including bans on holding leadership positions within the union for varying lengths, depending on the official. Flynn, for instance, has been banned from seeking a leadership post in the union for eight years, and from union membership entirely for five years, the court documents said.
However, while those punishments were imposed, Kouba said Flynn and the other officials should be forced to repay all or at least some of the $435,000 Flynn received in salary each year from 2011-2013, totaling more than $1.3 million.
Kouba said that salary was not only excessive for someone in Flynn's position, as the leader of a local labor organization, but also was based on a host of allegedly misleading statements concerning the financial health of the organization made to union members and others by Flynn and his associates in leadership at Local 710.
"At the time of the membership vote approving Flynn's commission and salary, Local 710 was filing false financial reports in violation of (federal law)," Kouba said in his motion asking leave to file suit. "Accordingly, Flynn denied the members a true financial picture, which they were entitled to receive under federal law. Nor were the members aware that he was already enriching himself by embezzlement of union funds.
"Therefore, Flynn did not receive a valid authorization from the members of a salary of $435,000 a year that Flynn was taking at the same time he was embezzling union funds," Kouba said.
Should Flynn prove unable to pay back the full amount himself, Kouba's complaint would ask the court to compel the other six defendants named in the suit to pay some of the difference themselves, as they allegedly assisted Flynn in his alleged wrongdoing.
Under the federal Labor Management Reporting and Disclosure Act, a judge must grant "a finding of good cause" before a member of a union can bring an action for breach of fiduciary duty against a union management official.
Kouba is represented in the action by attorneys with the firms of Despres, Schwartz & Geoghegan and of the Waveland Law Group, both of Chicago.