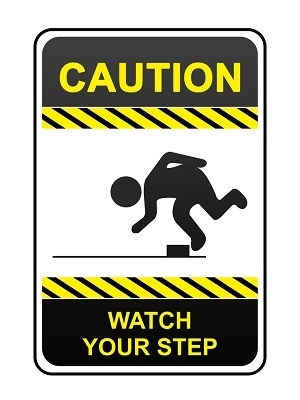 CHICAGO – A Cook County woman suing Jewel Foods, alleging negligence for injuries she says suffered after slipping and falling on a puddle of water in their Addison store.
Pat Kaszuba filed a lawsuit in Dec. 29 in Cook County Circuit Court against Jewel Food Stores Inc., New Albertson's Inc. and American Drug Stores LLC, alleging premises liability.
According to the complaint, on Jan. 5, 2014, Kaszuba visited Jewel Food Stores at 140 W. Lake St., Addison, where she slipped and fell because of a puddle of water that had accumulated on the store's floor surface. The suit says the store failed to remove the water or warn customers of its presence.
The plaintiff alleges she suffered injuries from the fall and has incurred ongoing medical expenses as a result.
Kaszuba seeks damages of more than $50,000, plus legal fees. She is represented by attorney Todd P. Klein of Gregorio Marco in Chicago.
Cook County Circuit Court Case number 2015-L013005