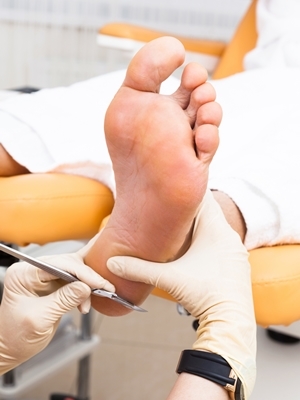 CHICAGO – A Cook County man is suing a podiatrist, alleging he chose the wrong course of treatment, causing the plaintiff to suffer persistent pain and limited mobility.
Robert Ford-Reynolds filed a lawsuit Jan. 5 in Cook County Circuit Court against Dr. Charlotte M. Covello, individually and as an agent of Pam Eernisse DPM S.C., doing business as Michigan Avenue Podiatry, alleging medical malpractice.
According to the complaint, in October 2007, Covello surgically implanted replacement joints in both of Ford-Reynolds' feet to treat his flat-foot pain. In 2014, the suit says, the implants had to be removed because they had loosened and become painful.
However, the complaint states, Covello failed to replace the implants with another mechanism to stabilize Ford-Reynolds' foot and ankle, leaving him with persistent bilateral foot pain and limited mobility. The plaintiff alleges joint replacement is not advised for degenerative disease, which he says was the cause of his initial foot pain.
Ford-Reynolds seeks a jury trial and damages of more than $50,000, plus litigation costs. He is represented by attorney Megan O'Connor of The Deratany Firm in Chicago.
Cook County Circuit Court Case number 2016-L000072