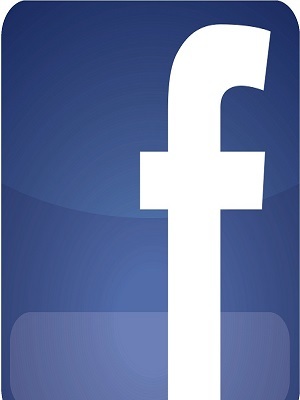 A federal judge has dismissed an Illinois man's attempted class action lawsuit against Facebook, contending the social media provider's photo sharing platform violates Illinois privacy law. In dismissing the matter, however, the judge said the court in this case only lacked jurisdiction to rule in the matter, and stopped short of rendering an opinion on the lawsuit's allegations against Facebook.
On Jan. 21, U.S. District Judge Jorge L. Alonso granted Facebook's motion to dismiss the case, docketed in Chicago federal court as No. 15-C-7681, for lack of personal jurisdiction. The social media giant's other motion to dismiss – for failure to state a claim – was stricken as moot, since the judge had determined the court had no jurisdiction in the case.
Plaintiff Frederick William Gullen had filed the putative class action against Facebook on Aug. 31. According to court documents, Gullen does not have a Facebook account, but claims he was harmed when an unidentified person uploaded a photo of him to the social media site and "tagged" his image with his name. Gullen claimed Facebook then stored that information about his name and "facial geometry" to a database so its so-called Tag Suggestions feature can identify him in future photos. His lawsuit claimed that feature violates Illinois' Biometric Information Privacy Act (BIPA), a law that restricts how companies can collect, store and use biometric information such as fingerprints, retina scans and body scans.
In its motion to dismiss, Facebook argued Illinois is not the proper venue for such a suit. Facebook is incorporated in Delaware and headquartered in California, and contended Gullen's complaint did not claim any relationship between the alleged conduct and the state.
"Facebook has done nothing to create a relationship with plaintiff, who alleges that he does not have a Facebook account and has never interacted with Facebook," Facebook's attorneys said in the motion to dismiss.
In granting the motion, Alonso noted the law is clear that Facebook must have "certain minimum contact" with Illinois in order for Illinois courts to have jurisdiction. In his complaint, Gullen said that contact is satisfied because Facebook is registered to do business here, has a sales and advertising office here and "target(s) its facial recognition technology to millions of users who are residents of Illinois."
"The first two contacts have no relationship to this suit," Alonso wrote. "Given (plaintiff's) tacit admission that Facebook's alleged collection of biometric information is not targeted at Illinois residents, the third 'contact' becomes simply that Facebook operates an interactive website available to Illinois residents."
Alonso cited case law that established that merely operating a website, even an interactive one, not targeted specifically at potential customers within a state, like Illinois, is not enough to establish personal jurisdiction within a state.
Because he had ruled that the court had no jurisdiction over the case, Alonso declined to examine the remaining arguments. In its motion to dismiss for failure to state a claim, Facebook's attorneys said Gullen's premise was wrong from the start.
"Tag Suggestions does not apply to people without Facebook accounts," court documents stated. "If a person who is tagged in a photo on Facebook does not have a Facebook account, Facebook does not, contrary to … the complaint, save a 'face template' and 'corresponding name identification' in its 'database.'"
Attorneys for the defense had also argued that BIPA did not apply to the case, as the law specifically exempts photographs and information derived from photographs from the law's regulation.
Several other Facebook users – who do have accounts on the social media site – have also cited BIPA in suits over the Tag Suggestions feature. Those suits have been consolidated and are being heard in the Northern District of California, where Facebook's users agree through the site's terms and conditions to resolve any legal disputes. That lawsuit remains pending.
Gullen was represented in the action by attorneys Katrina Carroll and Kyle Shamberg, of the firm of Lite DePalma Greenberg, of Chicago, and attorneys Frank Hedin and David P. Milian, of the firm of Carey Rodriguez O'Keefe Milian Gonya, of Miami, Fla.
Facebook was defended by attorneys with the firm of Mayer Brown, including Vincent Connelly, Lauren Goldman and Matthew Provance, of Chicago; Archis Parasharami, of Washington, D.C.; and John Nadolenco, of Los Angeles.