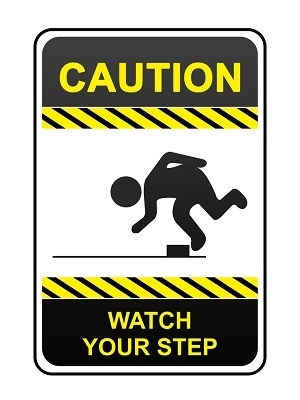 CHICAGO — A Will County man is suing a lawn care company and others, claiming he was injured in a fall due to a hole that was left in a common area in an HOA neighborhood.
Steve L. Macaluso is suing James Melka Landscaping and Maintenance Inc., Kingston Hills Homeowners Association, Gallagher & Henry Inc. and Advanced Property Specialists Inc., with claims against various defendants including negligence, failure to warn and premises liability.
Macaluso sued on Feb. 19, in Cook County Circuit Court, alleging that defendants did not manage the grounds to an extent that created safe conditions for people who were legally on the premises.
According to the complaint, the plaintiff alleges that, on Aug. 4, 2014, he was injured through poorly maintained grounds when he was on the property of 14931 Suffolk Court, Homer Glen, Illinois. The plaintiff holds the defendants responsible for allegedly failing to maintain the property and allegedly failing to warn people that the grounds were unsafe to walk across.
The plaintiff seeks the following: compensation for injuries, losses, damages and legal fees. He is represented by Jon M. Topolewski of Ankin Law Office LLC in Chicago.