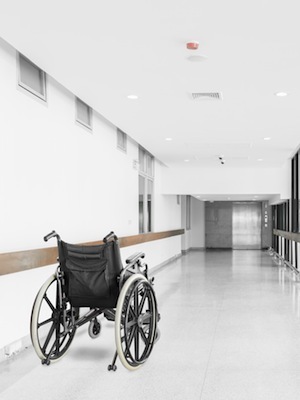 CHICAGO – An Aurora nursing facility is being sued over allegations of negligence.
Tammy Lloyd, the independent administrator for the estate of Janet Allen (deceased), filed a complaint in Cook County Circuit Court against Symphony Countryside LLC, an Illinois nursing home, citing alleged violations of the Illinois Nursing Home Care Act.
According to the complaint, the plaintiff alleges that, between Jan. 29, 2014, and Feb. 11, 2014, Allen suffered a stroke under the care of the defendant, the symptoms of which lasted days and ultimately ended with Allen's death. The plaintiff holds Symphony Countryside LLC responsible because the defendant allegedly failed to recognize the plaintiff's stroke symptoms in a timely manner and get her proper treatment.
Lloyd alleges that the Illinois nursing home failed to do the following: perform or properly adhere to Allen's care plan, report its failure to perform this plan, institute policies and procedures to address the proper intervention and care for patients with stroke symptoms, document nursing care on a regular basis, properly monitor Allen for stroke symptoms, notify Allen's physician when she exhibited stroke symptoms from Feb. 7 through Feb. 11, 2014, and otherwise perform duties owed to its patients.
The plaintiff seeks the following: compensation for a trial by jury as well as a judgment against the defendant sufficient to satisfy the court's jurisdictional requirements and other relief the court deems just and proper, including the relief authorized by Section 3-602 of the Nursing Home Care Act. The plaintiff also requests relief covering the costs of the suit. She is represented by Jeffrey Schlapp of Schlapp Law Group LLC in Chicago.
Cook County Circuit Court Case number 2016-L-001796