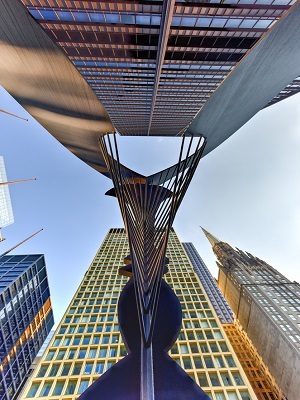 An international real estate development group stung last year by a multi-million dollar jury award to a fellow investor who claimed the group cheated him out of millions in an allegedly underhanded deal with corrupt Illinois campaign financier Tony Rezko has itself filed suit against its former attorney, claiming missteps by the lawyer cost the group $18 million.
On March 10, Luxembourg-based General Mediterranean Holding (GMH) filed its complaint in Cook County Circuit Court against attorney Joseph D. Ryan and his Highland Park-based legal practice, asserting Ryan should be made to pay them for allegedly handing documents to investor Semir Sirazi's legal team, giving Sirazi's lawyers an edge they should not have had in successfully litigating Sirazi's claims against GMH.
The new complaint has arisen in the wake of a June 2015 verdict by a federal jury, which ordered GMH and other defendants, including billionaire Nadhmi Auchi, to pay Sirazi almost $23 million. The verdict against Auchi was later set aside by U.S. District Judge William Hart. The judge, however, left intact the $17.9 million verdict against GMH.
GMH has appealed the verdict to the U.S. Seventh Circuit Court of Appeals, and Sirazi has appealed the judge's decision regarding Auchi's liability.
The verdict was years in the making, as the case dated back to at least 2010, when Sirazi first launched his court battle with GMH and the other defendants in Cook County court. He then filed a federal complaint in 2012.
The case centered on a 2006 agreement between Sirazi and Rezko to settle about $17 million in debt, under which Rezko purportedly agreed to pay Sirazi what he owed him out of the proceeds from a South Loop property held by Rezko. However, in the meantime, Sirazi had alleged GMH and its associates and partners – to whom Rezko also owed large debts - had moved to surreptitiously transfer Rezko's rights to the South Loop parcel to them, denying Sirazi the chance to pursue what he was owed by Rezko, who was indicted and convicted on corruption charges.
During proceedings in the subsequent litigation brought by Sirazi against GMH, Auchi and the others, GMH has now alleged Ryan gave Sirazi what he needed to win his case. GMH said, among other alleged misdeeds, Ryan, as part of a deal with Sirazi's legal team, wrongly waived attorney-client privilege, requiring him to produce communications between himself and GMH, and allegedly did not inform GMH of his arrangement with Sirazis's group.
"This meant that Mr. Ryan had to release certain documents which he had no right to release and he could not be called as a witness in the case to rebut arguments raised by the Sirazi plaintiffs," the complaint said.
The complaint also alleged Ryan's actions left GMH in the dark until days before the trial as to certain documents Sirazi had acquired and would use at trial against GMH, including an arrest warrant for Rezko which Sirazi's lawyers used to reinforce Sirazi's prior security interest in Rezko's assets.
The documents, GMH said, were mentioned in certain testimony and "even with more emphasis in (Sirazi's) closing statement … which was very damaging for (GMH)."
Further, GMH alleged Ryan did not inform them until too late of the opportunity to sue law firm Kirkland & Ellis for alleged missteps attorneys with that firm also committed in advising GMH concerning the Rezko transaction.
GMH's lawsuit asked the court to award unspecified damages "for such amount as the jury awards."
GMH is represented in its new action by attorney Donald L. Johnson, of Chicago.