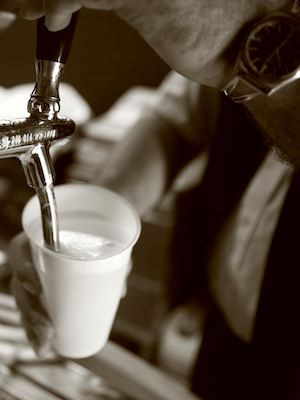 CHICAGO — A customer is suing a Chicago cocktail lounge, alleging its negligence led to injuries the man suffered as he ran from another person with a gun in the establishment.
Edward Jennings filed a lawsuit March 17 in Cook County Circuit Court against Murphy Lounge 7628 LLC, alleging negligence in failing to provide security over its customers or individuals lawfully on their premises.
According to the complaint, on Feb. 21, Jennings was traumatically injured after his hand crashed through the rear door as he attempted to exit Murphy Lounge because there was another man with a gun inside the premises. The plaintiff alleges Murphy Lounge allowed the person with a gun to get inside the premises and failed to provide a safe means to exit in case of emergency.
The plaintiff seeks more than $500,000, plus costs of suit. He is represented by attorney Jeffrey A. Schulkin of Jeffrey M. Goldberg Law Offices in Chicago.
Cook County Circuit Court Case number 2016-L-002850