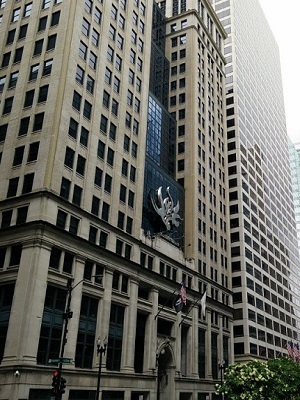 Unraveling what it called a "classic clash of apparently conflicting statutes," an Illinois appeals panel has ruled the family of a woman who died while her medical negligence lawsuit was pending against a doctor, the University of Chicago Medical Center and affiliates is not blocked by a statute of repose from adding wrongful death claims to the preexisting lawsuit.
The March 25 opinion, delivered by a three-justice panel of the Illinois First District Appellate Court, was authored by Justice Mathias W. Delort, with justices Thomas E. Hoffman and Shelvin L.M. Hall concurring. The decision was one of first impression, meaning the ruling addressed a question of law not previously covered by the state's courts.
In issuing the opinion, Delort said he had to resolve seeming incompatibilities between statutes dealing with medical negligence, wrongful death and repose. A statute of repose is similar to a statute of limitations.
The case stems from 2007-2009, when Jill Prusak was under Dr. Rama Jager's care. During that period, Rama allegedly misdiagnosed a tumor in Prusak's central nervous system as an eye ailment, according to court documents. In 2011, Prusak filed suit in Cook County Circuit Court against Jager, the University of Chicago Medical Center and several of its affiliates, as well as against Advocate Christ Hospital and Medical Center in Oak Lawn.
Prusak died in 2013 and a few months later, her daughter and estate executor, Sheri Lawler, took over as plaintiff. Lawler then amended the suit to include wrongful death claims. Defendants responded with a motion to dismiss the death claims, arguing the claims were filed past the four-year statute of repose.
Cook County Circuit Court Associate Judge Daniel T. Gillespie noted the death claims were added in April 2014, more than four years after Jager last treated Prusak in July 2009, concluding the death claims were a new action barred by the four-year statute of repose.
Lawler appealed, arguing the negligence alleged in the original and amended complaints is the same, so the defendants were not hit with new allegations, against which they found themselves suddenly having to defend. The appellate court agreed.
"There is no reason to apply a statute of limitations when, as here, the respondent has had notice from the beginning that petitioner was trying to enforce a claim against it because of the events leading up to the death of the deceased," Delort said, quoting a U.S. Supreme Court decision from 1986.
Delort also noted defendants did not show how they would be "prejudiced" by introduction of the wrongful death claims, which were "not based on a new set of facts." In addition, Delort pointed out Prusak could have brought the same claims if she had not died.
Delort further slapped down defendants by referring to a 1996 opinion from the Illinois Second District Appellate Court.
"Medical malpractice plaintiffs, in particular, are afforded every reasonable opportunity to establish a case, and to this end, amendments to pleadings are liberally allowed to enable the action to be heard on the merits rather than brought to an end because of procedural technicalities," the 1996 opinion read.
Given this view, Delort and his two colleagues on the appellate bench reversed the circuit court ruling and remanded the case back to circuit court for further proceedings.
Lawler is represented by Clifford Law Offices. The University of Chicago defendants and Rama are defended by Pretzel & Stouffer, with Advocate Christ Hospital and Medical Center defended by the firm of Cassiday Schade. All the law firms are based in Chicago.