A national association of pharmacists has asked a Cook County judge to intervene in a power struggle for control of its academic subsidiary organization, alleging a Chicago State University professor who had most recently served as the subsidiary's executive director has refused to step down when requested and has attempted to make the subsidiary autonomous without authorization.
The Cary, N.C.-based National Pharmaceutical Association filed a complaint May 4 in Cook County Circuit Court seeking injunctive and declaratory relief against Carmita Coleman, who in 2006 became national executive director of the San Antonio, Texas-based Student National Pharmaceutical Association. The NPhA appointed a new SNPhA executive director in January, but alleges Coleman not only refused to step down from her post, but also attempted to amend the student group's bylaws to allow it to elect is own executive director. Coleman also is interim dean and associate professor of pharmacy practice at the Chicago State University College of Pharmacy.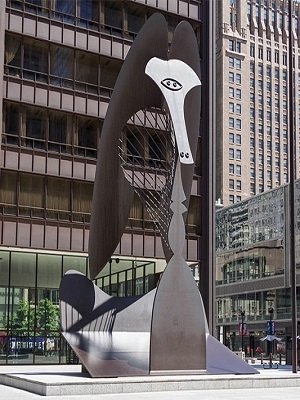 According to the complaint, the SNPhA was a Texas nonprofit corporation from September 2008 to February 2013. From that point through April 2016, however, the organization's business status in Texas shifted to inactive, "and its entity status became 'forfeited existence.' " The complaint says under Texas law, as of the forfeiture, Coleman "became personally liable for SNPhA's actions." In April, the NPhA registered a new SNPhA in Texas, hoping to resume the old registration under a new executive director.
Coleman's purported final reappointment to a two-year term as SNPhA executive director began in January 2014. On July 22, 2015, during the NPhA's annual meeting in Orlando, Fla., NPhA President Carleton Maxwell, as well as President-Elect Erica Hanesworth and NPhA Foundation President Terrence Burroughs met with Coleman, according to the complaint, at which time Maxwell said he would be appointing a new SNPhA executive director.
In November, Maxwell submitted to the SNPhA Board the nomination of Kimberly Lewis, of Campbell University, of North Carolina, to succeed Coleman. Lewis was to take office Jan. 30, after a 60-day review period, according to the complaint.
However, the complaint said, at the Jan. 30 board meeting, Coleman announced "the SNPhA Executive Committee met on the previous night and decided to propose changes to its bylaws to give itself the power to appoint its own executive director."
That change was one of more than 50 proposed bylaws tweaks NPhA officials found at the time, which they argue represent Coleman's attempt to usurp NPhA authority and disconnect the parent/ affiliate relationship between the two groups.
The NPhA issued a Feb. 25 memo announcing plans to vote on Lewis' appointment on Feb. 28. That meeting took place via conference call resulting in an 8-2 vote approving Lewis. On March 3, the NPhA wrote Coleman regarding steps necessary for a transition of power, steps with which it says she refused to comply. A second letter on March 18 also was ignored.
Since both organizations are nonprofit entities, NPhA is not seeking monetary damages. Rather, it wants a jury trial resulting in an injunction ordering Coleman to step down as executive director and to supply NPhA with the information needed to enable the transition to Lewis, including all financial documents. Further, it wants the court to bar Coleman for submitting the proposed by laws for a vote as well as any future bylaw submissions not first approved by NPhA.
The NPhA is represented in the matter by Mary Vendiola, of Jackson Corporate Law Offices, of Chicago.