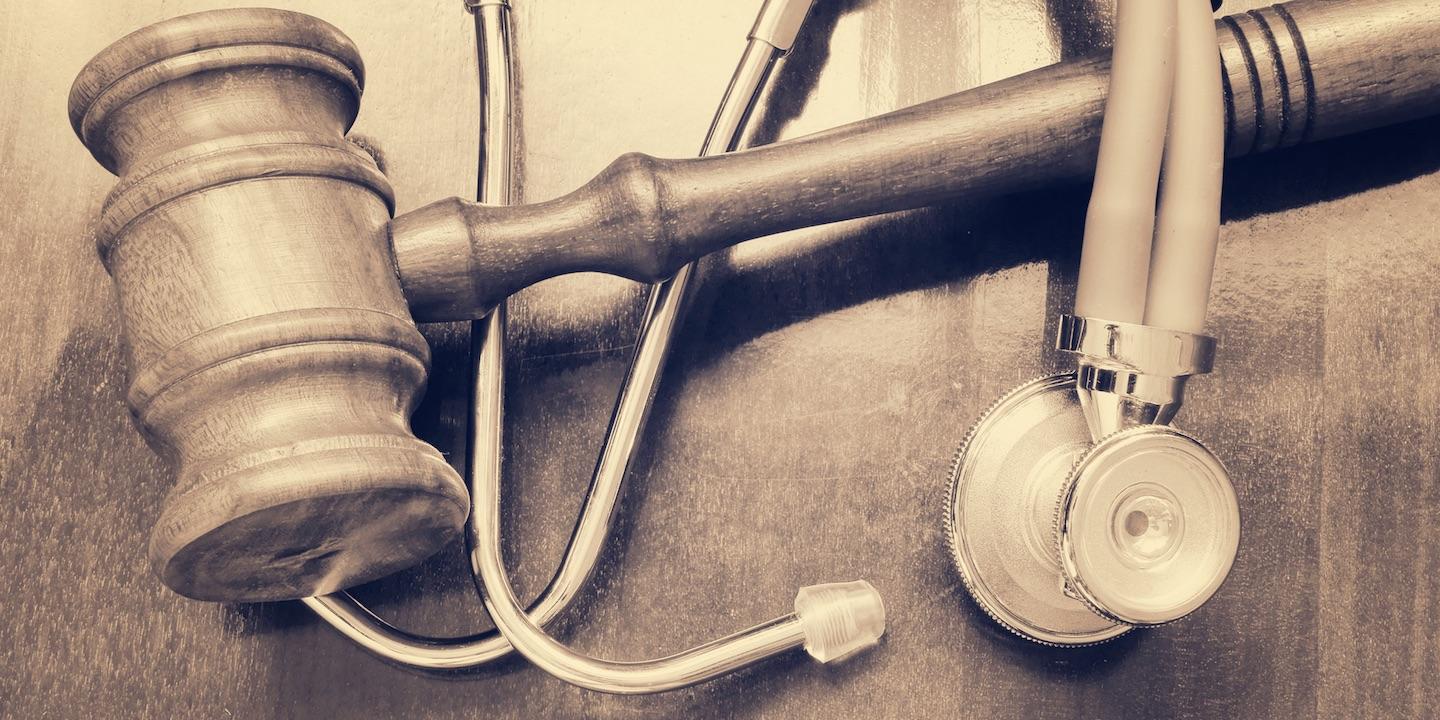 CHICAGO—A Cook County jury awarded 12-year-old Isaiah Ewing and his family $53 million in a medical malpractice suit against the University of Chicago's hospital on Wednesday, thought to be the largest medical malpractice verdict in the county's history.
Plaintiffs winning medical malpractice lawsuits are rare -- even when there are solid facts in the plaintiff's favor -- and collecting the full amount the jury awards them is rarer still, Northwestern University law and business professor Bernard Black, said.
"Having a good lawyer helps," Black told the Cook County Record. "You want to go to a specialist if you're going to bring a medical malpractice case. They're hard to win. Doctors tend to be sympathetic defendants."
Researchers who have looked closely at claims and ranked their validity have found that even in cases where outside doctors thought negligence or malpractice was probable, plaintiffs either lost or settled, Black said.
"What we know about medical malpractice, from the best available research, is that the chances of losing a good case are substantially higher than the chances of winning a bad case," he said.
Geoffrey Fieger, who represented Ewing in the case, contended that in 2004, the hospital's medical staff ignored Ewing's mother for hours. The suit alleged that negligence led the medical staff to ignore signs of fetal distress and delay a cesarean section. The end result, Fieger said, was severe brain damage after 12 hours of fetal distress. Ewing has cerebral palsy and an intellectual disability.
The hospital, in a prepared statement, said Fieger's conduct during the trial was improper and tainted the resulting verdict. It has filed motions to have the judge declare a mistrial.
"We have great sympathy for Isaiah Ewing and his family," the statement read. "We strongly disagree with the jury's verdict and believe Mr. Fieger's conduct influenced the decision. Judge (John) Kirby declined to enter judgment on the verdict, as there are pending motions for mistrial based on assertions of Mr. Fieger's improper conduct."
The hospital claims that Ewing's cerebral palsy was most likely caused by an infection, and that the infection happened before the events at issue in the case. It also claims that an expert testified that there was no oxygen deprivation and that Ewing was born with normal blood oxygen levels.
In a media advisory, Fieger sharply criticized the hospital's position.
"The University of Chicago mounted an obscene defense claiming that Isaiah's brain injury was due to an unknown phantom infection," Fieger was quoted as saying in the advisory. "This defense was made all the more absurd because the neonatal intensive care unit at the University of Chicago Hospital had ruled out an infection and had diagnosed Isaiah's brain injury as being caused by lack of oxygen."
An appeal is very likely in a case with a verdict this large, Black said, and there is no guarantee that the plaintiffs will get the full $53 million. Researchers and legal scholars refer to the difference between the original jury verdict and what appeals courts end up finally awarding as a "haircut," and those are often larger in medical malpractice cases.
"One question for this case will be 'What do they end up collecting?'" Black said. "One of the things you learn if you study medical malpractice is that the haircuts relative to jury awards are large. Plaintiffs don't collect what the jury awards. We'll see what the ultimate collection is, but I wouldn't assume $53 million will be collected. Which isn't to say they won't collect a serious amount, but I wouldn't assume that, 'OK, there's a verdict, they're going to collect $53 million,' because the evidence is that the larger the verdict, the smaller the fraction that gets collected, on average."