Former business partners are on opposite sides of a defamation lawsuit, as Bow Truss Coffee founder Philip Tadros said statements made by investor Alan Matthew have cost his business big money.
Tadros and his company, Bow Truss Coffee Roasters, filed the complaint Oct. 31 in Cook County Circuit Court against Matthew, referred to in the court documents as "a serial investor in high-risk start-up companies."
The complaint said Matthew invested in Bow Truss - a Chicago chain operating 10 coffeehouses in the Loop and on Chicago's North and West sides, as well as a location in Beverly Hills, Calif. - and other of Tadros' projects over more than three years. The complaint noted their relationship soured when "Matthew apparently became dissatisfied with the return on his investments — either impatient with the timing of the return on an investment or frustrated with the overall success of an inherently risky venture," and said Tadros resisted "Matthew's attempts to improperly meddle in the operations" of Tadros' ventures.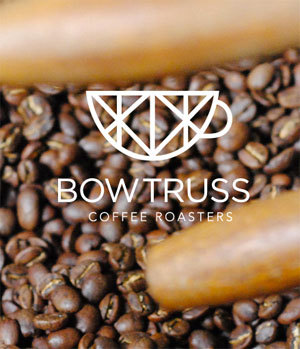 The complaint alleged Matthew publicly criticized Tadros and Bow Truss, made knowingly false public statements and disclosed documents available only to officers and investors of Tadros' businesses. Tadros alleged Matthew "was fully aware of the damage he would cause" and noted "Bow Truss lost numerous major accounts, including Hilton, Merchandise Mart, University of Chicago and Whole Foods."
Tadros formally accused Matthew of breaching the duties owed to and damaging the reputations of himself and Bow Truss, as well as injuring Tadros' emotional well-being.
According to the complaint, Matthew first invested in Tadros' ventures in 2012, putting money in Bow Truss, which launched in June that year, as well as MeUngry, Tagyoureit and Map of the Dead. Tadros detailed Matthew's aggressive pursuit of "early opportunities to invest and be involved" over the years, including leveraging relationships in hopes of influencing other investors.
Tadros said Matthew invested $25,000 in Bow Truss in its first year, and that his criticism began in 2013, taking to Facebook "and falsely suggesting that a minority unitholder should be consulted on matters that did not and do not require any such consultation."
In 2014, "Matthew requested and received Bow Tuss' complete accounting records and bank statements," but allegedly expressed no concern about the documents. In August 2015, Tadros sent Matthew a $25,000 check to constitute a full buyout of his investment, but Matthew voided and returned the check on Sept. 10.
The complaint cited the July 9, 2016, Crain's Chicago Business article about Tadros' "enemies" in the business world, highlighting Matthew's remarks given to reporter Peter Frost. Among the implications in the article were that the money Matthew put into Bow Truss and other Tadros projects was "gone" and that Bow Truss did not properly disclose financial data to him as an investor.
Tadros further said the article "was written with reliance on Bow Truss' confidential financial and accounting information. Only a Bow Truss officer or investor would have had access to this information." Further, Matthew posted links to the article the next day on Twitter, suggesting Tadros and Bow Truss "were in violation of laws requiring intervention by the IRS."
Tadros said Matthew's conduct cost Bow Truss revenue and investments of at least $50,000, and seeks compensatory damages of that much or more, with the amount to be proven during a trial, on three formal counts, including breach of fiduciary duty, false light and defamation per se.
Tadros demanded a jury trial. His representatives in the matter are attorneys from Patterson Law Firm, of Chicago.