Illinois' attorney general has become the latest official to take automaker Volkswagen to court over the installation of devices designed to deceive government emissions tests, filing suit in Chicago to demand Volkswagen pay for the deception, which regulators said allowed vehicles to emit more pollution than allowed by law.
On Nov. 7, Illinois Attorney General Lisa Madigan brought the lawsuit in Cook County Circuit Court against VW and its affiliated companies, including Audi and Porsche.
Madigan asked the court to order VW to pay civil penalties of $50,000 per violation, plus a penalty of $10,000 per violation per day for allegedly violating Illinois' so-called Mobile Source Regulations – permissible levels of automotive emissions, as established by the Illinois Pollution Control Board.
The lawsuit centered on allegations VW and its associated brands installed "defeat devices" on car models, manufactured and sold from 2009-2016, which the automaker had marketed as "clean diesel" automobiles. Vehicle models listed in the lawsuit included VW's Jetta, Golf, Touareg and Beetle models, as well as Audi's A3, Q7, A6, A7, A8 and Q5, and the Porsche Cayenne Diesel.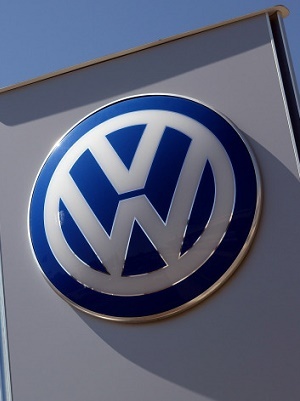 The defeat devices essentially allowed the engine to detect when inspectors connected emissions testing equipment to the vehicle, and shifted the engines to run in a test mode, which emitted far less pollutants than when the vehicle was being driven on the road.
The lawsuit estimated VW had sold about 19,000 such vehicles in Illinois, and 568,000 across the U.S.
Madigan's lawsuit comes on the heels of a $15 billion deal approved by a California federal judge to settle claims brought by consumers and federal and California state regulators over about 470,000 vehicles.
Across the country, hundreds of lawsuits – primarily class action complaints - had been brought in federal district courts in the months following the disclosure of the "defeat devices" in September 2015. A federal judicial panel transferred those lawsuits to the Northern District of California and centralized them for proceedings before U.S. District Judge Charles Breyer.
The complaints include allegations of fraud, concealment and violations of various states' consumer fraud and deceptive practices laws.
Law firms representing plaintiffs who filed suit in Chicago federal court include: Power, Rogers & Smith; Eimer Stahl; Sweetnam LLC; Bock & Hatch; Edward T. Joyce & Associates; Freeborn & Peters; Barnow & Associates; Morgan Law; Sawin Law; Clifford Law Offices; Siprut P.C.; DiTomasso Lubin; Stepick Law; the Progressive Law Group; Grotefeld Hoffmann Schleiter Gordon & Ochoa, and Ansari & Shapiro, all of Chicago; Andersen Wanca, of Rolling Meadows; and Heygood, Orr & Pearson, of Irving, Texas.