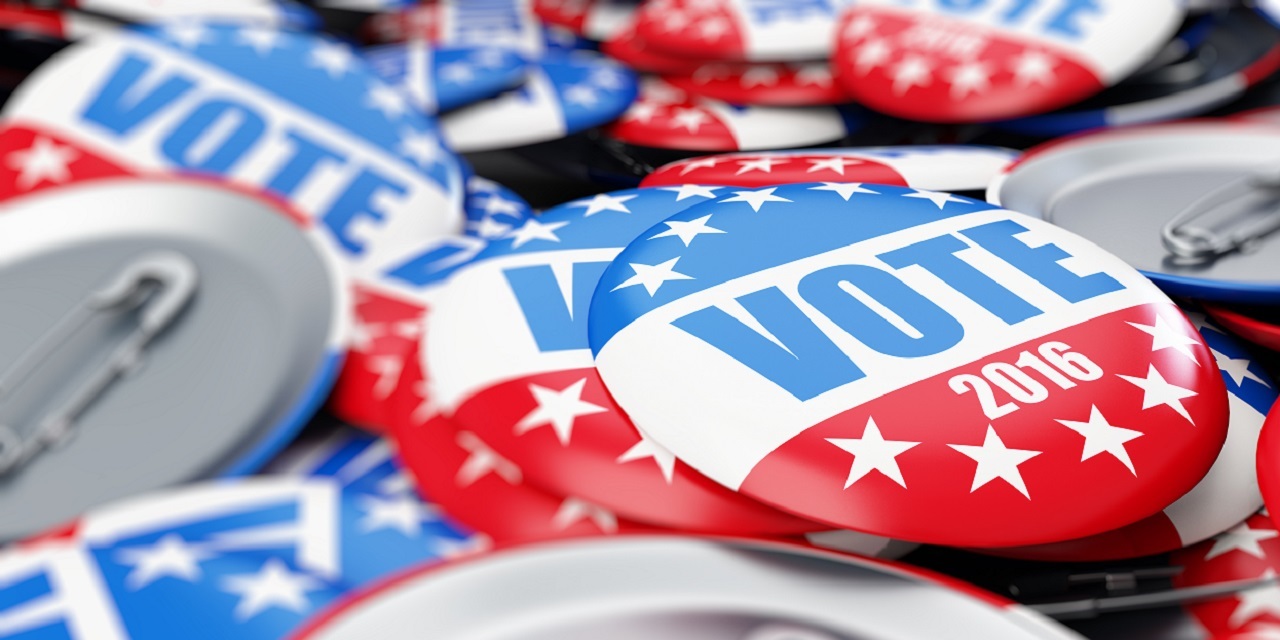 OAK PARK — Voter turnout in the suburban areas of Cook County failed to reach the high levels garnered in the 2008 presidential election, but still easily surpassed the last presidential election cycle in 2012, the Cook County Clerk's office reported, as voters turned out in strong numbers to tackle a host of races and referendums.
At latest count, a voter turnout of 72 percent was registered in suburban Cook County. This is a slight decrease from the 73.5 percent of voters that turned out in Cook County for the 2008 presidential election but an increase from the 2012 election results in the county of 70.7 percent, according to the Cook County Clerk's office.
This translates to 1,084,654 ballots cast of the 1,512,190 registered voters in suburban Cook County for 2016.
In 2012 a total of 1,001,693 voters voted in suburban Cook County with a total of 1,416,811 voters registered in the county at that time. In 2008, there were 1,056,242 ballots cast of the 1,436,210 voters registered in the suburban area of Cook County.
While numbers failed to reach the percentages achieved in 2008, but were a good turnout compared to 2012 levels in suburban Cook County. Voter turnout was still high in the region and James Scalzitti, deputy communications director for the Cook County Clerk's office, told the Cook County Record it wasn't all about the presidential race, although that got most of the attention.
"There were many congressional races, the contest for U.S. senator, many state senate and state representative races, as well as quite a few ballot questions and referenda, on issues such as term limits, bond issues and tax rates that got a lot of interest," he said.
The greatly contested Election Day Registration (EDR) was taken advantage of by 24,181 suburban Cook County residents at last count.
"The average age of a voter taking advantage of EDR was 39," Scalzitti said.
Early voting was also popular among Illinois voters in suburban Cook County. A total of 358,314 persons participated in early voting, with another 74,657 mail-in ballots coming in and more expected to arrive soon. Military and overseas early voting in Cook County accounted for 5,822 votes. In total 443,961 pre-election day ballots were cast in suburban Cook County, which the Cook County Clerk's Office said will increase as more mail-in ballots come in.
In suburban Cook County towns, the highest turnout came in Oak Park at 81 percent. That was followed by Evanston at a 78 percent turnout and New Trier, with a 77 percent turnout. These turnouts were up from the total percentage of voters seen throughout the entire suburban area of 72 percent.
"The presidential race was closest in Norwood Park Township, where Clinton beat Trump 49 percent to 46.6 percent," Scalzitti said. "Trump had more votes in four townships, Clinton in 26."
Clinton saw the highest winning percentages in Calumet Township at a whopping 91.1 percent while Trump's highest win was in Lemont Township at 58.2 percent.