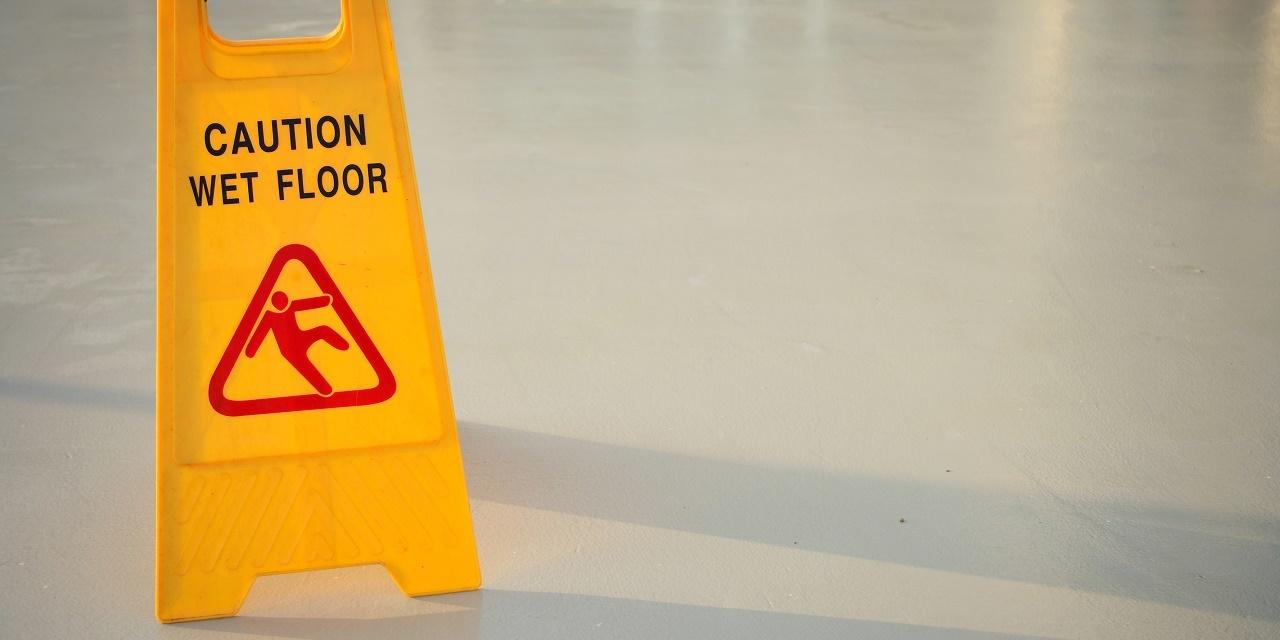 The Illinois Supreme Court has put the freeze on certain slip-and-fall suits, by affirming an appellate ruling that the Illinois Snow and Ice Removal Act immunizes homeowners against suits arising from weather-caused slippery sidewalks, but not from ice buildup caused by negligent drainage.
The Dec. 1 opinion was penned by Justice Mary Jane Theis. Chief Justice Lloyd Karmeier concurred, as did Justices Charles Freeman, Robert Thomas, Rita Garman, Thomas Kilbride and Anne Burke.
Pamela Murphy-Hylton filed a personal injury suit in June 2011 in Cook County Circuit Court against Klein Creek Condominium Association and Lieberman Management Services, which managed the condominium property. Klein Creek is in Carol Stream. Lieberman has offices in Chicago and Elk Grove Village.
On Feb. 7, 2011, a landscaping service hired by the association, cleared snow and ice from sidewalks of the Klein Creek complex. Murphy-Hylton, who owned and lived in a unit at Klein Creek, said that 11 days later she was making her way on a sidewalk, when she slipped on unseen ice and fell, breaking her hip, leg and knee.
Murphy-Hylton alleged defendants were negligent for allowing water to run onto the sidewalk from nearby downspouts, which then froze, forming an "unnatural accumulation" of ice. Murphy-Hylton further alleged the association violated construction and maintenance codes, by allowing the sidewalk to be lower than adjacent ground, which caused water to puddle on the walk.
Defendants moved for summary judgment, citing the Illinois Snow and Ice Removal Act of 1979. The Act confers immunity on residential property owners, in cases in which a pedestrian claims injury from negligent snow and-or ice removal efforts. The suit was dismissed on this basis in circuit court. Plaintiff next went to First District Appellate Court of Illinois, which reversed the lower court's ruling. Defendants then appealed to the Illinois Supreme Court.
The state high court backed the appellate decision, observing the appellate court made its decision for the "simple reason that plaintiff's complaint does not contain any allegations of negligence relating to snow or ice removal efforts."
The supreme court noted the purpose of the Act is to encourage residential property owners to clear "natural accumulations" of snow and ice from their walkways – an action they have no duty to perform – so as to promote safety.
"To hold otherwise would create an unreasonable burden of vigilance when considering that snowstorms cannot be foreseen or controlled and recognizes the 'climactic vagaries of this area with its unpredictable snowfalls and frequent temperature changes,'" Justice Theis noted, partly quoting a 1983 ruling by the Third District Appellate Court of Illinois.
Theis noted defendants tried to stretch the Snow and Ice Removal Act to go beyond snow shoveling to downspout run-off. In doing so, defendants pointed to the Second District Appellate Court of Illinois' 2014 ruling in Ryan v. Glen Ellyn Raintree Condominium Association. That ruling said the Act did not differentiate sources of snow or ice accumulation in providing immunity.
However, Theis found the Ryan ruling clashed with the "plain language of the Act." Theis further said defendants' contention would "turn the purpose for the immunity on its head," by rewarding those who do not keep their premises in "reasonably safe condition."
The Illinois Trial Lawyers Association filed a friend-of-the-court brief on behalf of plaintiff. The Illinois Association of Defense Trial Counsel filed the same type of brief in support of defendants.
Murphy-Hylton has been represented by the Chicago firm of Kralovec, Jambois & Schwartz. Lieberman Management and Klein Creek have been defended by Grant, Fanning & Olsen, of Chicago.