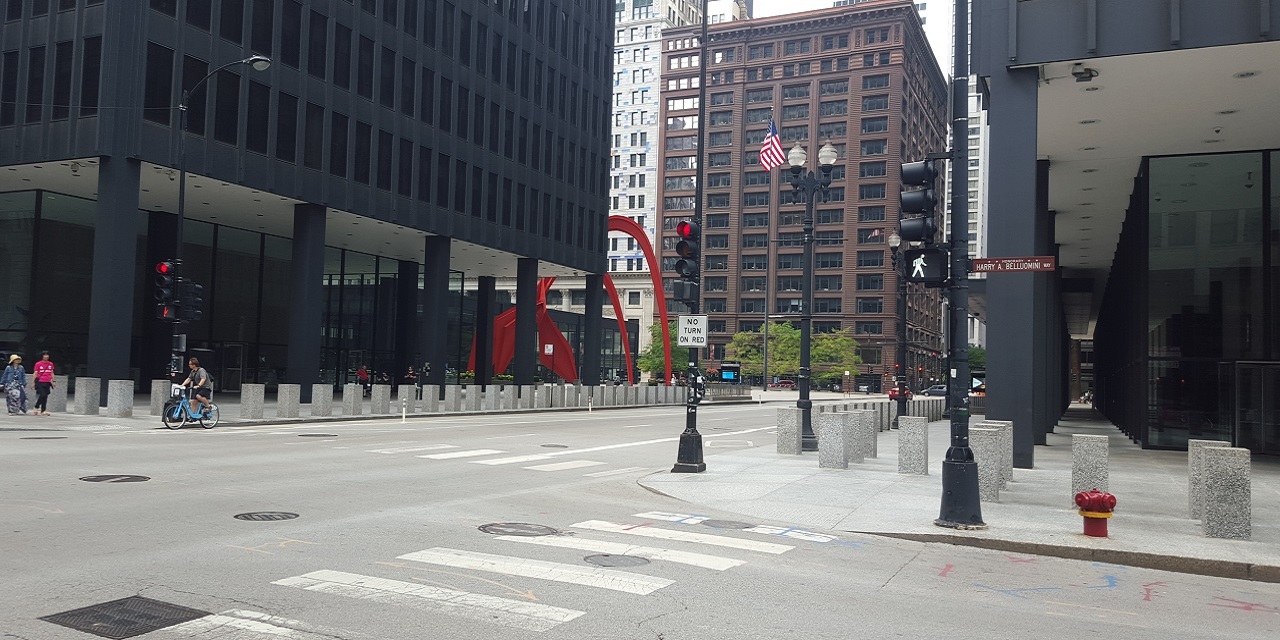 The U.S. wing of a British high-end retail clothier has failed in a gambit to persuade a federal judge to dismiss a class action lawsuit alleging it broke federal law by printing too many credit card digits on its customers' receipts – and has been stuck with a bill for $58,000 for its opponents' legal costs, as the federal judge sent the case back to Cook County court for further proceedings.
On Dec. 7, U.S. District Judge Elaine Bucklo remanded to Cook County Circuit Court the class action lawsuit brought by Chicago law firm Edelson P.C. on behalf of plaintiff Barbara Mocek and perhaps hundreds of others against AllSaints USA, a United Kingdom-based retailer of leather coats and other clothing. AllSaints operates retail outlets across the U.S., including in the Chicago area, and operates a distribution center in Bolingbrook.
According to the lawsuit, which was filed in July in Cook County court, Mocek had accused AllSaints of violating the federal Fair and Accurate Credit Transactions Act by issuing receipts to customers on which were printed 10 of the digits from the credit card customers had used to pay for their purchases. The lawsuit noted the federal law allowed only up to five digits to be printed on those receipts.
The lawsuit said this practice by AllSaints allegedly left "thousands of AllSaints customers … burdened with a heightened risk of payment card fraud and identity theft" by exponentially increasing the ease with which identity thieves could guess customers' 16-digit credit card numbers.
Mocek alleged she had received such a receipt, on which were printed 10 of her credit card's digits, while shopping at an AllSaints store in Rosemont.
Mocek's lawsuit demanded AllSaints be made to pay "actual, statutory and punitive damages" for violating the FACTA.
In response to Mocek's legal action, AllSaints moved to transfer the case to Chicago federal court, asserting it was a more proper venue for the lawsuit.
However, just a month after taking the case to federal court, AllSaints filed a motion on Sept. 30, asking Bucklo to dismiss the case altogether, asserting the federal court itself lacked jurisdiction to hear the case. To support its assertion, AllSaints cited the U.S. Supreme Court's Spokeo decision, in which the court found plaintiffs need to demonstrate a concrete injury stemming from a technical violation of a privacy law, such as FACTA.
In response to that request, Mocek's attorneys asked Bucklo to allow them to continue their lawsuit in Cook County court, where they had originally filed the case, and to sanction AllSaints for effectively prolonging the litigation by sending it to federal court to begin with.
Bucklo backed Mocek's position, saying federal law dictates in a case in which both parties believe a federal court lacks jurisdiction, the case should be returned to state courts for further proceedings.
Bucklo also declined to analyze the case in light of the Supreme Court's findings in Spokeo.
And she agreed that AllSaints should be made to pay for their maneuver, saying AllSaints "lacked an 'objectively reasonable basis for seeking removal.'"
"To be clear, there is no question that if defendant wished to litigate the merits of plaintiff's federal claim in a federal forum, it was free to remove the case and seek to establish federal jurisdiction, regardless of whether I may ultimately have concluded that plaintiff lacked standing under Spokeo," Bucklo wrote.
"But defendant did not pursue that avenue. Instead, defendant tried to have it both ways by asserting, then immediately disavowing, federal jurisdiction, apparently in hopes of achieving outright dismissal, with prejudice, rather than the remand required by (federal law.)"
Bucklo ordered AllSaints to pay Edelson $58,112, which were the fees she determined were generated in litigating the matter in federal court.
AllSaints was represented in the matter by the firm of Proskauer Rose LLP, with offices in Chicago and New York.