Navistar for now has sidestepped the need to face a $70 million racketeering lawsuit after a Chicago federal judge granted its motion to dismiss the complaint, which alleged it had sold shoddy school buses, and then profited on the back-end from needed and repeated repairs.
The Lisle-based diesel truck and bus maker was at odds with Polar Express School Bus Inc., of Palos Heights, and Lakeview Bus Lines Inc., of Bellwood, who on June 1 had filed a complaint alleging conduct by Navistar and its exclusive network of dealers and authorized service shops was fraudulent and violated the federal Racketeer and Corrupt Organizations (RICO) Act. They said Navistar knowingly sold defective school buses on the front end, and then its affiliated companies continued to reap profits on the back end from money paid by the bus companies to consistently service and repair the buses' purportedly faulty engines and braking systems.
The original complaint concerned buses sold from 2004 through 2008 containing engine models and braking systems the company allegedly knew to be defective. Polar said it purchased 40 of the allegedly defective buses from a registered Navistar dealer in Kankakee from 2007-2009 and then "unwittingly leased those same buses to Lakeview."
Polar Express and Lakeview had cited a Securities and Exchange Commission civil action regarding Navistar's allegedly "misleading public statements to investors from the years 2000 to 2012."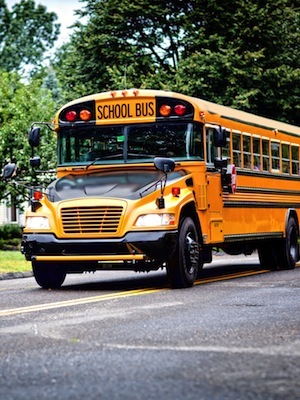 But in his Dec. 16 ruling, Judge Harry D. Leinenweber noted that is "well after Polar purchased any buses from Navistar dealers. That's an obvious problem for the plaintiffs, because there is no way they could have relied on a fraudulent statement from, say, 2012, when they purchased or leased a bus in 2009."
The SEC said those misleading statements were meant to shield investors from learning the difficulties Navistar encountered in developing an engine to meet impending Environmental Protection Agency emissions standards. But in addition to there being nothing amiss prior to 2010, that filing contained no information regarding misrepresentation to customers.
And while the plaintiffs do cite evidence from SEC filings from 2006 through 2008, Leinenweber said those disclosures "contain optimistic predictions about (Navistar's) engine development efforts — that is all." Still, the plaintiffs maintain the leading issue is not misrepresentation, but "failure to disclose the known defects in the engines," Leinenweber wrote, further noting the companies "do not explain how Navistar actively concealed defects. Again and again, the implication from the plaintiffs' complaint and briefing is that because Navistar made several public statements about their engines' quality that turned out to be wrong, they must have known it all along."
Those conclusory statements, Leinenweber continued, are not sufficient to sustain a RICO claim, as they involve "a critical lack of detail about the fraudulent concealment. … For a successful RICO claim, there must be allegations suggesting that Navistar worked in concert with its dealers and service facilities to conceal defects, and to run up the costs for customers seeking repairs and replacement parts."
The complaint lacked evidence of communications between the defendants suggesting conspiracy or shared profits.
"The service centers," Leinenweber wrote, "may have just been the happy beneficiaries of customers who had bought a shoddy product."
Navistar also argued the complaint should be dismissed on grounds of statute of limitations, since RICO claims must be filed within four years of the time at which the plaintiff learns of the injury. Navistar said the clock should have started in 2007 when the plaintiffs first noticed engine problems. Leinenweber sided with the plaintiffs, saying more facts are required before a finding on this issue.
Leinenweber granted the motion to dismiss without prejudice; if the complaint is not amended within 21 days, it will convert to a dismissal with prejudice. Leinenweber relinquished jurisdiction over a third count that failed to state a federal claim.
Polar and Lakeview sought trebled compensatory damages of nearly $20 million, plus punitive damages of $50 million, and attorney fees. Their representative was attorney Bruce Rose, of Westchester.
Navistar was defended by the firm of Latham & Watkins, of Chicago.