An insurance company is obligated to defend Target in a six-figure claim awarded to a woman who was injured when a fittimg room door fell on her at a suburban store, a panel of U.S. Seventh Circuit Court of Appeals judges has ruled.
On Dec. 29, Seventh Circuit judges Joel Flaum and Michael Kanne, as well as Judge Jane Magnus-Stinson, who was sitting by designation, sided with Target over Selective Insurance, finding the insurer must cover the retailer under an agreement Target held with the company that supplied the fitting room door.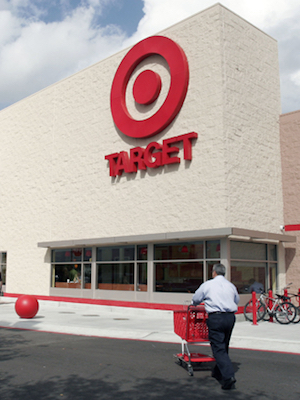 The judges heard arguments Nov. 4 as Selective Insurance Company, of South Carolina, appealed a decision from Chicago U.S. District Judge Elaine E. Bucklo in favor of Target.
The root incident occured Dec. 17, 2011, when a woman, identified as Angela Brown, was shopping at the Target in Gurnee. A fitting room door came off its hinges and fell on Brown, who sued in state court Feb. 14, 2012, accusing Target of negligence. Target removed that case to federal court and also filed a third-party complaint against Harbor, the vendor Target contracted with to supply the fitting rooms at the Gurnee location. During discovery, it became known the same door fell on a different customer a week before falling on Brown. Target and Harbor settled with Brown.
On May 7, 2012, Target tendered defense of Brown's complaint to Selective, arguing its fitting room contract with Harbor makes it eligible for coverage through Harbor's Selective policy. The amount in question was $714,450. On July 30, 2013, Selective filed for declaratory judgment against Target in Illinois; Target also removed that action to federal court. After the parties filed cross-motions for summary judgment, Bucklo granted Target's motion. Selective appealed.
The Seventh Circuit said it was looking at three contracts — the April 2001 supplier agreement between Target and Harbor; a program agreement for fitting rooms the companies signed in April 2009, but which expired July 1, 2010; and Harbor's insurance policy with Selective that was in effect when Brown was injured.
The supplier agreement required Harbor to maintain commercial insurance that designates Target as an additional insured party, court documents said. The fitting room contract incorporated the terms and conditions of the supplier agreement. And Harbor's Selective policy provided that Selective "will pay those sums that the insured becomes legally obligated to pay as damages because of 'bodily injury' or 'property damage' to which this insurance applies." Further, the policy specifically provided "products-completed operations hazard" coverage that "includes all 'bodily injury' and 'property damage' occurring away from premises you own or rent and arising out of 'your product.' "
There was no dispute the program agreement ended before the door fell on Brown. But Target maintained the ongoing supplier agreement is enough to entitle it to coverage. Selective said the open-ended provisions of the supplier agreement are negated by the July 2010 sunset on the program contract.
In agreeing with Bucklo's logic, the Seventh Circuit found the supplier agreement to be "a broad agreement governing the overarching relationship between Target and Harbor. … the language … makes it clear that the parties did not intend for the supplier agreement to terminate when specific program agreements terminated."
The judges also noted there was no dispute whether the door that injured Brown was Harbor's product. And while Selective noted Brown's complaint focused on Target's negligence, the judges said Illinois law makes it clear Target can be considered an insured party under Harbor's policy with Selective. Further, even if the courts deemed Brown's allegations "insufficient to trigger Selective's duty to defend," Target's third-party complaint is sufficient.
The judges also noted Selective defended Harbor in the suit Brown filed and settled with her for her injuries.