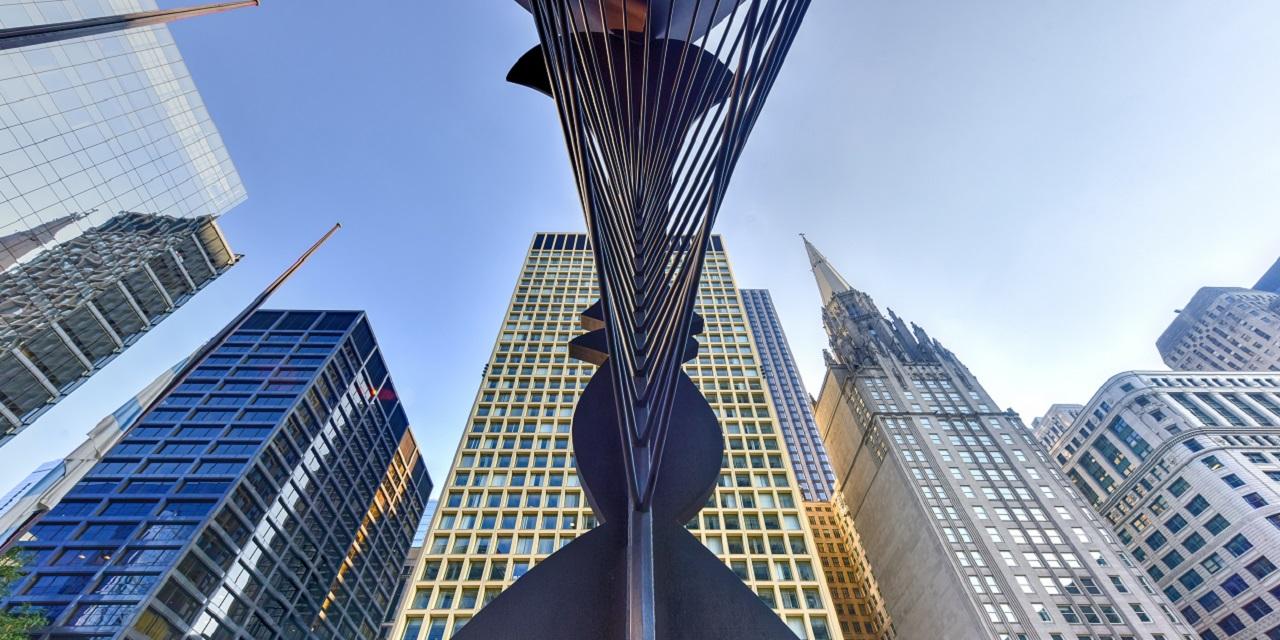 A Cook County judge was wrong to dismiss a $496,000 legal malpractice case a commodity futures brokerage had lodged against its ex-lawyer, simply because its initial attempt to serve the lawyer with a summons failed, a state appeals court has ruled.
In an unpublished order issued Jan. 9, a three-justice panel of the Illinois First District Appellate Court overturned the ruling of Cook County Circuit Judge Sanjay Tailor.
Justice Maureen Connors wrote the opinion; Justices Sheldon A. Harris and John B. Simon concurred. The order was issued under Supreme Court Rule 23, which restricts its use as precedent, except under limited circumstances permitted by the Supreme Court rule.
The root issue is a Jan. 8, 2015, malpractice claim commodities futures brokerage Ironbeam, Inc., brought against attorney Howard J. Stein, saying his failures as a lawyer caused it to be liable for $496,696 in compensatory damages. Stein moved to dismiss the case, saying Ironbeam displayed a lack of diligence in serving him notification of its lawsuit. Tailor granted that motion with prejudice and denied Ironbeam's motion to reconsider. Ironbeam appealed that decision, arguing Tailor abused discretion in dismissing with prejudice.
Ironbeam's complaint against Stein draws from legal advice he allegedly provided in January 2012, regarding the immediate termination of the contracts of two introducing brokers, rather than providing 30 days' notice as stipulated in their contracts. The brokers, identified as Expo Futures and Options and Sonic Futures and Options, filed arbitration claims with the National Futures Association. Arbitrators ordered Ironbeam to pay $200,356 to Expo and $296,340 to Sonic. An agreement with the brokers' lawyers reduced the combined total to $450,565.
Ironbeam alleged Stein had advised the firm to request introducing brokers provide a security deposit, and that failure to do so would entitle Ironbeam to terminate the agreement without the 30 days' notice.
Stein's motion to dismiss, filed July 14, 2015, argued that since Ironbeam's claim related to provision of legal services, it was barred by a two-year statue of limitations. Stein also argued he had not been served with process until May 21, 2015, despite a litany of reasons process servers should have been able to reach him. Ironbeam's appeal contended it did not lack diligence in its attempt to serve papers.
The justices noted Ironbeam's original summons were returned Jan. 13, 2015, after being sent to an incorrect address, but the immediate attempt to serve papers was satisfied. Further, they wrote the delay in service of summons would seem to have no adverse effect on Stein's defense.
"There is no dispute that Ironbeam sent the original summons to defendant's former address at the same time the complaint was filed," Connors wrote. "While there was a subsequent delay in filing the alias summons, there is simply no indication that such delay was due to anything besides inadvertence on the part of Ironbeam."
In his argument, Stein relied on the 2014 Illinois Appellate decision in Wilder Chiropractic Inc. v. State Farm Fire and Casualty Co., but Connors wrote that case involved allegations of intentional delays in serving summons to keep State Farm ignorant of ongoing class action proceedings in Wisconsin. In Stein's case, the justices said, "there was no suggestion that Ironbeam purposefully delayed service in order to circumvent the statute of limitations, or for any other purpose. It offered a justification as well — a mistake of address, combined with a substitution of counsel — for its delay.
"We simply can find no reason upon which to base a finding that the delay served to deny defendant a fair opportunity to investigate the circumstances upon which liability against him was predicated while the facts were accessible."
Tailor's decision was reversed and the case is remanded for further proceedings.
Cook County court records indicate Ironbeam is represented by attorney Robert Dlugajczyk, of Mt. Prospect.
Stein was defended by the firm of Hinshaw & Culbertson, of Chicago.